Diego Poyet's association with Charlton Athletic as an academy, and then first-team, player meant he was prone to the odd anti-West Ham tweet in his youth and, unfortunately for the 20-year-old, some tweeters have dug up the past.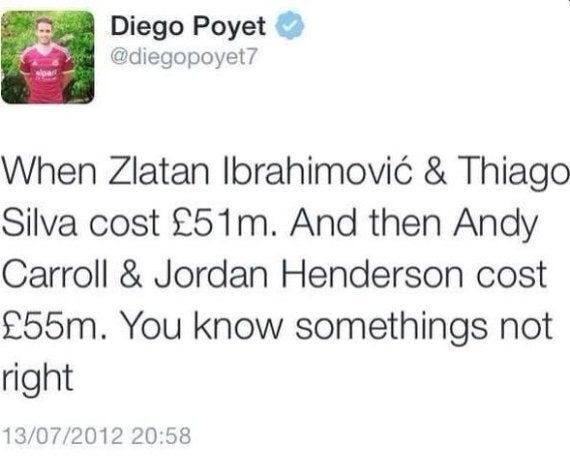 A plethora of Poyet tweets ridiculing Andy Carroll and Stewart Downing, as well as referring to West Ham as "scum" have been discovered years later.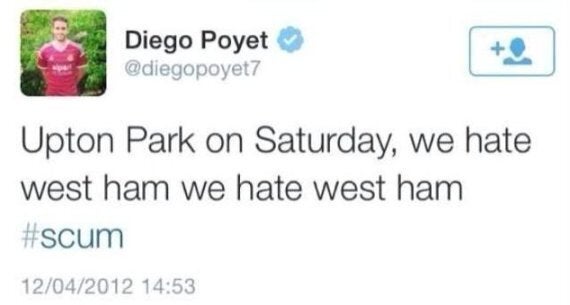 Poyet recently apologised for the "scum" tweet, but his assertion Carroll was a "donkey" did not go unnoticed by the Hammers' No.9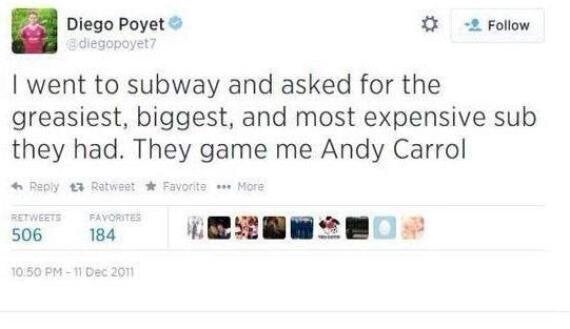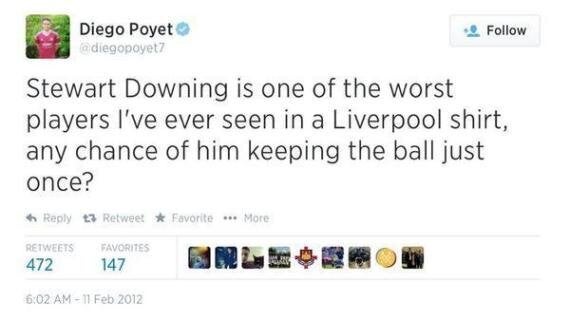 Poyet addressed the tweets on Twitter and said: "Feel stupid for the tweets I made when I was 16, the big man's going to kill me!! Sorry @AndyTCarroll."
The tweet was accompanied by a playful picture of Carroll with Poyet in a headlock.