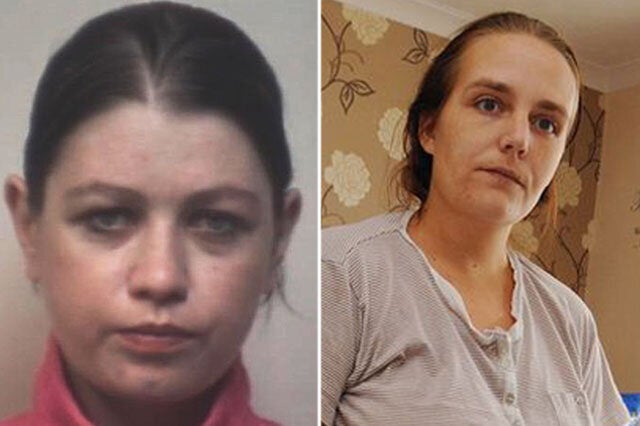 Agnieszka Chrzaszcz (left), Laura Percival(right)
A mother was five times over the drink-drive limit when she ploughed into another mum on the school run, leaving her with severe spinal injuries and a crushed pelvis.
Driver Agnieszka Chrzaszcz, 28, was jailed for three years after a court heard she was so drunk she could barely walk when she went to pick up her son.
She drove off and hit three cars before reversing into Laura Percival, 26, who was leaving her home with her four-year-old daughter Freya.
Mrs Percival threw Freya clear but suffered four spine fractures, a perforated bladder and crushed pelvis.
She has had 10 operations and is still in a wheelchair eight months after the crash in Winklebury, Hampshire.
Winchester crown court Judge Keith Cutler jailed Chrzaszcz for three years after she admitted causing serious injury by dangerous driving - and leaving Mrs Percival unable to walk further than 100 metres.
Mrs Percival said: "We have got what we wanted. We wanted to see justice done.
"It is not going to change anything but at least she is in prison for what she has done.
"I do not think it will give me closure because I have got to live with what happened and will see the scars for the rest of my life. But I have got to be strong and try my hardest."
The injured mother now has to live in a hospital-style set up in her home.
Sentencing, Judge Cutler said Chrzaszcz's sentence had been cut from a possible five due to her early guilty plea and her remorse.
He praised Mrs Percival for her quick-thinking in throwing her daughter away from the reversing car.
The judge told Chrzaszcz: "This court has listened with horror to your actions. For parents of the school to realise that one of their pupils' mothers was so unfit through drink must have been truly frightening."