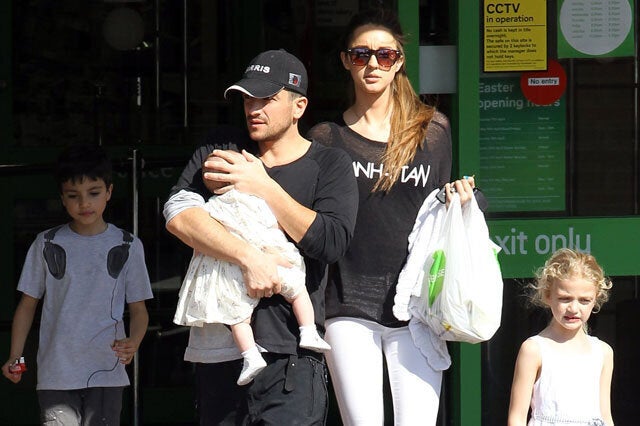 The trio were pictured enjoying a family day out at a local garden centre, along with Peter's two children with Katie Price, Junior, eight, and Princess, six.
Reality star Peter, 41, cradled Amelia to his chest while protectively covering her head with his hand.
He took it in turns to hold the new addition to the family with fiancée Emily, 24.
Talking about his family day out, Peter told