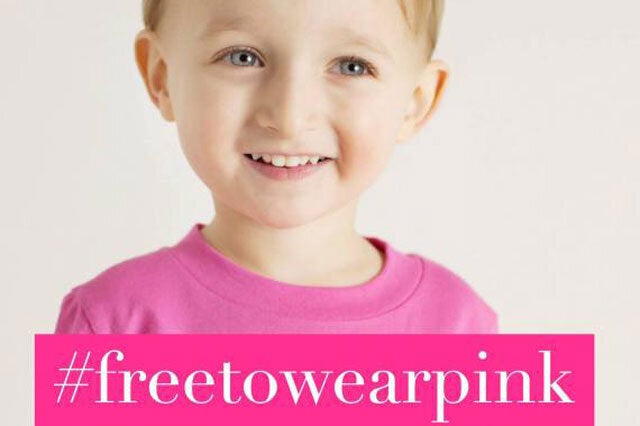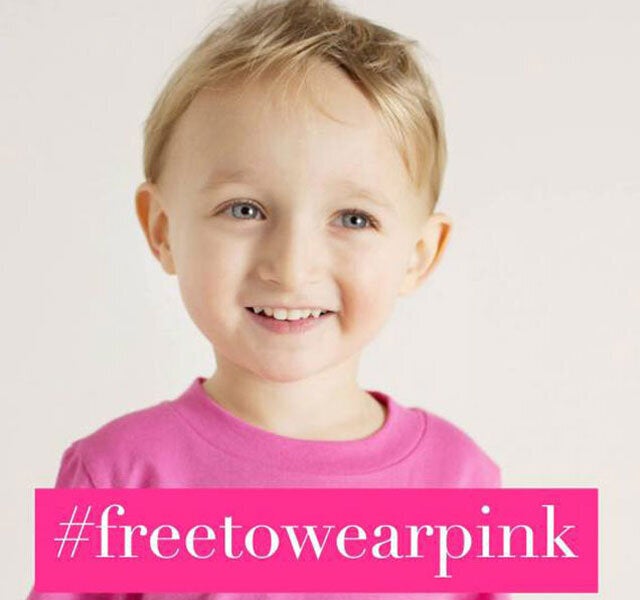 The #freetowearpink campaign was kicked off by mum-of-two Martine Zoer, who lives with her husband and their sons, Tyler, six, and Tristan, three, in California, US.
Martine is the founder of kids clothing label Quirkie Kids, which she set up in April 2014, after raising funds for the project through a Kickstarter campaign.
The clothing line consists of pink and purple unisex children's t-shirts and babygros that feature images of animals, dinosaurs, monsters and aliens.
But the #freetowearpink campaign isn't just clever marketing. Martine's aim isn't for everyone to buy their sons pink tops from her range. She just wants kids to be able to wear whatever they want without the fear of being teased.
"Being a mum has made me realise just how innocent children are," Martine says on the Quirkie Kids website. "My boys have no idea that according to our society, certain things should be off limit to them including the colour pink.
"The idea that a colour is either masculine or feminine is absurd to me. I want my boys to grow up to become confident men who stay true to who they are."
The campaign goes further than just encouraging boys to wear pink, it's about 'encouraging kids to embrace their uniqueness.'
"Who says pink is only for girls or that dinos are only for boys?" Martine adds.
To join the online movement, all you have to do is post a picture of your own child 'expressing themselves through their clothing,' along with the hashtag #freetowearpink on your social media.