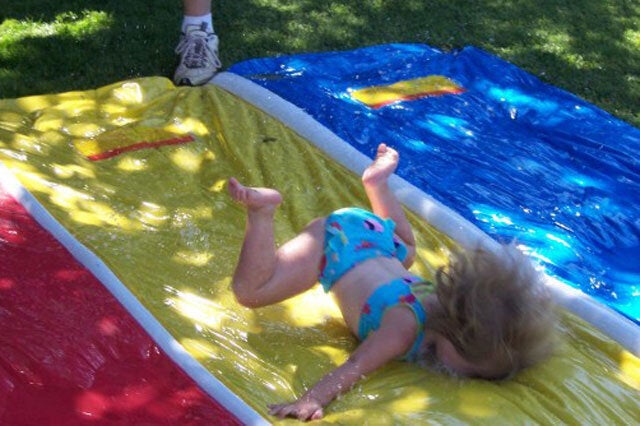 The pics capture kids failing to enjoy summer in every way you can imagine - faceplanting on the slip 'n' slide, crying when dad turns the hose on them, and, in one particularly brilliant snap, using tomato slices as a homemade after-sun treatment.
We've always been huge fans of the team over at Awkward Family Photos, who collect reader submissions of their most cringeworthy family pictures and post them online for us all to enjoy/shudder with second-hand embarrassment.
But we think they've truly outdone themselves with these snaps of family summer moments that have gone horribly wrong. These pics are hilarious, perfectly timed and blush-inducingly reminiscent of our own childhood antics.
Family holidays and days out are well-known as a rich seam of photographic embarrassment. Toddlers (and teenagers) sulking in front of monuments, dad's attempts at 'comedy' photos, and the eye-popping swimwear of just about everyone are only a few of the pitfalls.
But even those long, boring summer days hanging around the house can be fodder for comedy. Left to their own devices around the house, kids can come with some truly original boredom-busting activities - and luckily, their parents had the presence of mind to capture it for posterity.
Check out the gallery below to see our top picks.