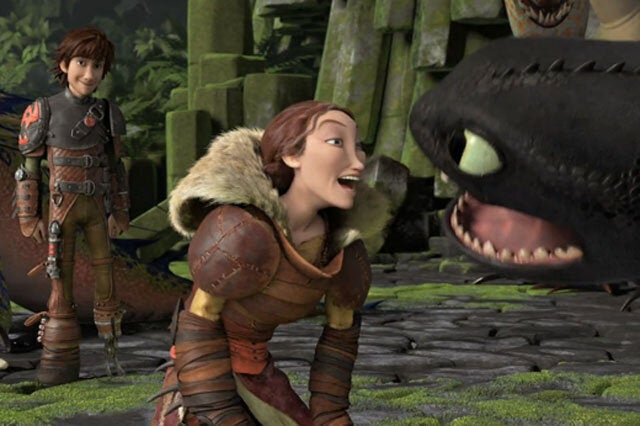 Five years on from the events of How To Train Your Dragon - which saw awkward teen Hiccup (Jay Baruchel) unite the Vikings and their longstanding enemies, the dragons - the sequel opens at a time of peace and harmony.
Dragon races are now the most popular sport on the island of Berk, where humans and dragons work together. But will it all last? Well, it wouldn't be an adventure if it did, would it?
How To Train Your Dragon 2
is the sequel to the hit 2010 film, which was highly received with both critics - who gave it 9823FFEB00&videoControlDisplayColor=%23191919&shuffle=0&isAP=1">
How To Train Your Dragon 2 hits UK cinemas nationwide July 4 2014.