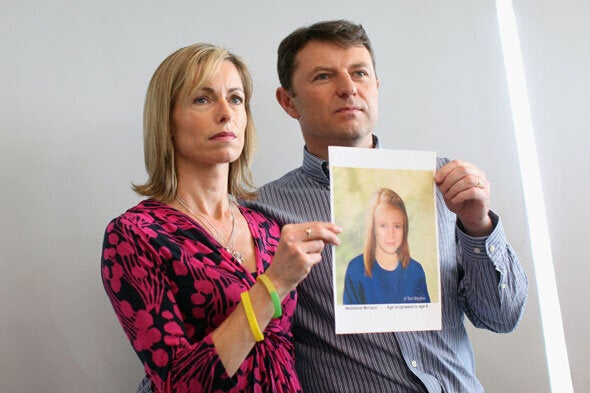 Police in Portugal carried out the interviews in Faro on Tuesday with officers from Scotland Yard in attendance.
But a source told the BBC the questioning hadn't unearthed any new useful information.
They said: "Questioning of the four suspects was concluded yesterday evening.
"Unfortunately the interviews have led to no new developments and we are back where we were seven years ago."
The news come as it was revealed that police sniffer dogs will search the cars of two of the suspects quizzed.
British detectives have been joined in Portugal by specialist dog handlers from the UK.
Madeleine disappeared in the Algarve resort of Praia da Luz in 2007, when she was aged just three.
The Metropolitan Police have been conducting their own investigation into her disappearance alongside the Portuguese authorities.
It's believed the four suspects were quizzed at the request of the British investigations team.
The BBC source said: "The 'arguido' [suspect] status was given to the suspects to protect them.
"It gives them legal rights including the right to remain silent and to have a lawyer present during interviews.
"They were declared arguido due to being identified as suspects in a letter of international request sent by the British to the Portuguese authorities."
Police have also started interviewing 11 witnesses at the request of Scotland Yard.
One of the suspects was named as Sergey Malinka, a Russian-born website designer who was questioned as a witness in the case in 2007. He has always denied any involvement.
Mr Malinka and another suspect left the central police station in Faro after they were interviewed on Tuesday.
A third person, who is said to be suffering from severe schizophrenia, remained inside the police headquarters after the other two had left. All of those being questioned are Portuguese citizens.
No-one has been arrested in the case with all the suspects being summoned for interviews.
A statement from Scotland Yard during the searches said there was 'still a substantial amount of work yet to be completed in the coming weeks and months'.
The statement said: "This recent work is part of ensuring that all lines of inquiry are progressed in a systematic manner and covers just the one hypothesis that she was killed and buried locally.
"This is the same as would be done in the UK for a murder or high-risk missing person inquiry."