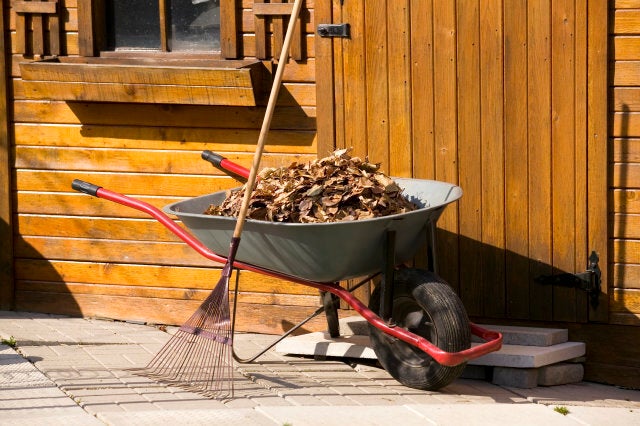 A mum-of-two was locked in a garden shed by her furious husband after she sang 'Ding, dong, the witch is dead' when his mother died.
Andrew Salmon, 42, pleaded guilty to assaulting Beverley Salmon during a row which he said began when his mother, whom he said his wife couldn't stand, passed away.
Rather than offer support, he claimed, his wife responded with cheers of 'Ding, dong, the witch is dead!' - famously sung in the 1939 classic film The Wizard of Oz to celebrate the death of the Wicked Witch of the East. He says she repeated the chant frequently, despite his protests.
The warring couple, who have two children, reached breaking point on February 6 when Beverley, a receptionist, returned from work to find her belongings in bags on the porch.
"When she came back that morning her clothes were outside the house," Salmon told the Daily Mail after the hearing. "I decided to lock her in the shed as I knew it would really annoy her."
Postal worker Andrew allegedly taunted her with shouts of "It's my house now!". He claimed, however, that he did not intend to trap her in the shed and knew she would be able to get out.
Beverley was able to climb out of the shed's window, and used her key to get into the house. Her husband attempted to drag her out by her feet, but she managed to get free and climb the stairs to the couple's bedroom, where she began throwing Andrew's clothes out of the window.
In the struggle which followed, he admitted to punching and attempting to choke her. When she managed to free herself, Beverley rang for the police and her husband was arrested and charged with assault.
Andrew Salmon told magistrates that, as well as being depressed over Beverley's reaction to his mother's death, he believed his wife was having an affair. He had no previous convictions, he said, and regretted his behaviour on that day. His sentencing was postponed until next month.