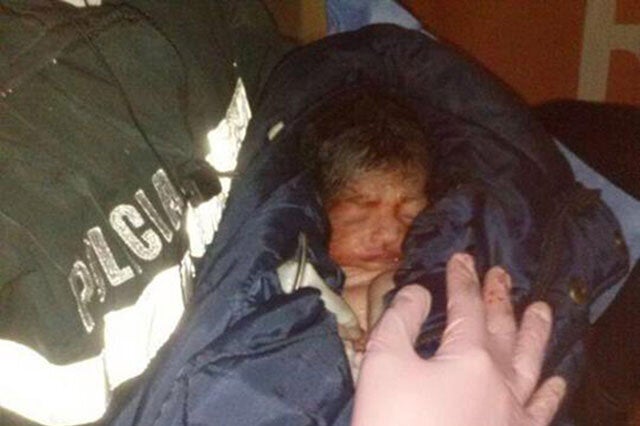 A woman who gave birth inside a train station tunnel is recovering in hospital with her new baby daughter.
Alissa Banda, 20, began suffering severe abdominal pains as she rode a subway train in Mexico on her way to hospital.
She was travelling with her husband and mum when she got off the train at a station as the pain combined with the rocking of the moving carriage was unbearable.
Alissa's daughter was born in a passageway inside the station as commuters hurried past on either side of her.
Police officers were called and one of them, Leticia Andres Sanchez, 28, helped Alissa as she started to deliver her baby.
Officer Sanchez said: "I just tried to keep her calm, keep her breathing regular, before the medics arrived. She did really well and the baby was there in no time. I snipped the umbilical cord before the emergency medics arrived to take her to hospital."
Alissa and her new arrival are both doing well in a local hospital. Alissa said: "At least my baby will have something different to say when her pals ask her where she was born!"