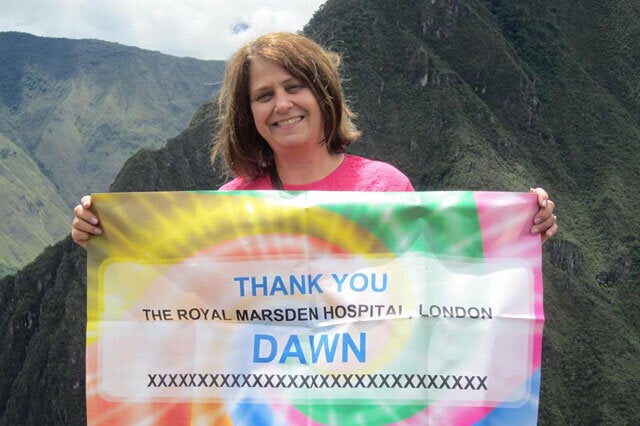 A mum who had to go to the toilet 10 times a day was horrified when she was told it was caused by a huge tumour.
Mum-of-two Dawn Gilbert, 54, went to her GP because she was planning a trekking holiday with a friend and was worried about having a weak bladder where there would be few toilets.
But a scan revealed she had a rugby ball-sized tumour in her bowel, bladder and womb.
Dawn, from Ilford, Greater London, said: "I was shocked to think I'd been carrying this monster around inside me. Doctors said they thought it had been growing for five years."
Dawn, whose children are grown up, said that when she reached her 50s she started to need to urinate more frequently and she wet herself when she coughed. She put it down to an age-related weak bladder.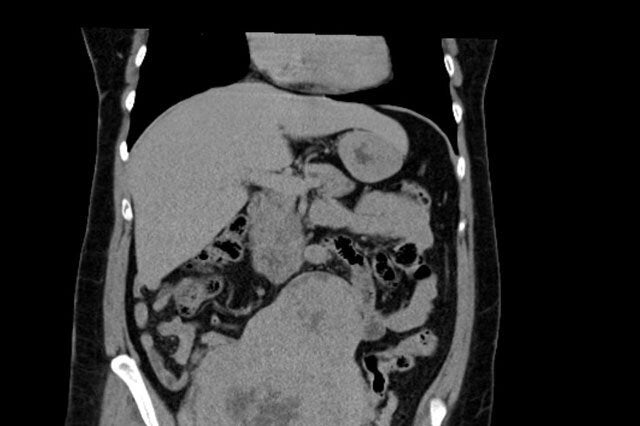 She said: "I thought it was just a sign I was getting old but it started to take over my life. "I love travelling but when a friend suggested a trekking trip and said there'd be no toilets, I panicked."
Her doctor referred her to a gynaecologist who believed she had a fibroid – a non-cancerous tumour in or around the womb.
However, a scan then revealed the terrifying truth that the tumour was cancerous.
Dawn told: "My husband and I were shocked when we saw the scan.
"We are intelligent people and we were shocked we could not have know I was walking around with that.
"I am frustrated with myself but I guess there was no way of knowing."
The cancerous soft tissue tumour – called a leiomyosarcoma - was in her bowel, bladder and womb.
In December 2012 she an eight-hour operation at The Royal Marsden Hospital to remove the tumour and affected bowel and bladder tissue. She also had to have a full hysterectomy. After the surgery she also had six weeks of radiotherapy.
Dawn is now cancer-free but has to have regular scans to check that the tumour has not reappeared.
She said: "I'm making the most of life. My husband David and I did the charity trek I'd always wanted to Machu Picchu.
"I want to raise awareness of leiomyosarcoma. It's rare but it does strike and I want people to check their symptoms before it's too late."
Leiomyosarcomas are cancers that develop in a type of muscle tissue called smooth muscle.
These muscles are found in the walls of muscular organs like the heart and the stomach. They are rare and usually only affect people over the age of 50, but they can start anywhere in the body, though most commonly in the walls of the womb, the limbs and the digestive system.
People with early leiomyosarcoma often have no symptoms. Possible symptoms to develop as the cancer advances include a lump or swelling, abdominal bloating, swelling or pain and a change in menstruation.
Dawn is supporting Macmillan's 'Not Alone' campaign. For more information or to donate, visit Macmillan.org.uk or call 0808 808 00 00.