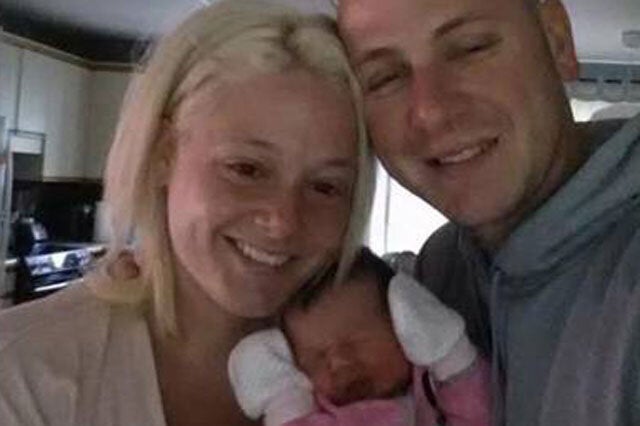 Victoria Boisclair was just one day old when she was grabbed from the maternity ward at Trois-Rivieres in Quebec, Canada, on Monday night.
Her desperate parents, Mélissa McMahon and Simon Boisclair, contacted authorities after becoming suspicious when a woman dressed as a nurse walked away with their baby.
The hospital immediately issued an alert, featuring a photo of the suspect dressed in red hospital scrubs, taken from hospital surveillance footage. She was driving a red Toyota Yaris with a Baby On Board sign.
The alert was seen on Facebook by a group of young friends - Charlène Plante, Mélizanne Bergeron, Charel Bergeron and Marc-André Côté - who identified the suspect as a former neighbour.
The friends then drove to the woman's home and saw the same car parked outside - and the woman inside with the baby.
They then contacted the police and the little girl was rescued - around 30 minutes after the alert was issued.
The 21-year-old suspect was arrested and is now being monitored in hospital.