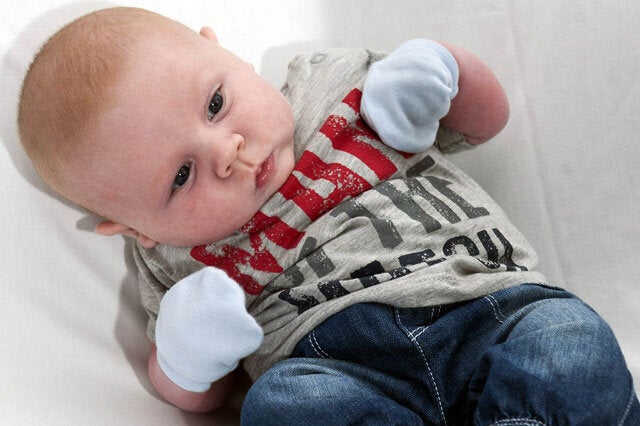 A photographer took FIVE hours to shoot a suitable portrait for a baby's passport because of super-strict Passport Office rules.
Six-week-old Lucas Thursby is due to fly with parents Emma Mitchell and Graeme Thursby to Costa Del Sol, Spain, in August.
But Emma, 29, from Inchinnan, Renfrewshire, wishes she picked a holiday in Scotland after the photo session with a professional photographer turned into an all-afternoon marathon.
Strict rules on passport pictures mean the subject has to be looking directly at the camera with a straight face, both ears visible and no-one else in the frame.
Emma said: "My hands couldn't be in it at all. I was holding him at the waist and I was scared that his neck was getting sore.
"I think the rules are ridiculous. The are too constraining."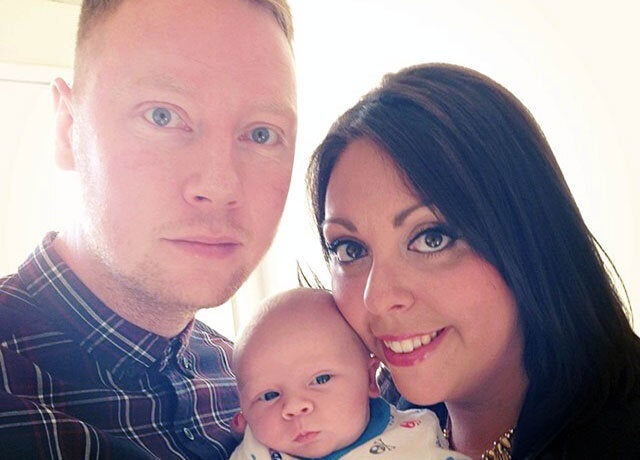 What the family hoped would be a 15-minute photo shoot turned into an endurance test that stretched from midday to 5pm before they finally got a suitable image.
Emma said Lucas remained calm, but admitted: "I was stressed and I was getting upset. The passport lasts five years. How do you expect strangers to identify babies from photos, that in a couple of years, they won't look anything like?
"I am trying to plan something that is meant to be exciting and fun, but this has put a bit of a dampener on things."
The family paid a £90 fee for Lucas' passport but the photographer - a family friend - gave his time for free.
To add insult to injury, the application form and precious photo have joined a queue of nearly 500,000 passports in the backlog.
Emma said: "It was so difficult. But I'm not the first and I certainly won't be the last parent to struggle with this. I just hope his passport comes on time."