Peaches Geldof has died at the age of 25. She leaves behind two sons under two.
Kent Police said tonight the death of the TV presenter and writer was not being treated as suspicious.
"The local coroner has been informed and a post-mortem is expected to be carried out in the next few days," a statement said.
When the shocking news first broke, the police had said the death was being treated as 'unexplained and sudden".
In a statement, Peaches' father Bob Geldof said: "Peaches has died. We are beyond pain. She was the wildest, funniest, cleverest, wittiest and the most bonkers of all of us. Writing 'was' destroys me afresh. What a beautiful child.
"How is this possible that we will not see her again? How is that bearable? We loved her and will cherish her forever. How sad that sentence is. Tom and her sons Astala and Phaedra will always belong in our family, fractured so often, but never broken. Bob, Jeanne, Fifi, Pixie and Tiger Geldof."
Her husband Thomas Cohen said: "My beloved wife Peaches was adored by myself and her two sons Astala and Phaedra and I shall bring them up with their mother in their hearts everyday. We shall love her forever. Thomas Astala and Phaedra Geldof-Cohen."
Peaches posted a picture of herself as a baby in the arms of her mother, Paula Yates, on Sunday night on Instagram.
Kent Police said they had been called to an address near Wrotham, Kent following a report of concern for the welfare of a woman this afternoon (Monday 7 April).
The woman, aged 25, was later pronounced dead by South East Coast Ambulance Service.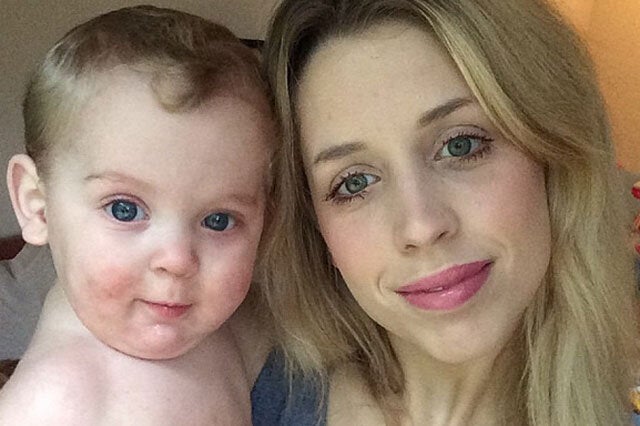 Peaches Honeyblossom Geldof - Sir Bob Geldof and Paula Yates' second daughter - leaves behind two sons, Astala, who will be two years old on 21 April, and Phaedra, whose first birthday is on 24 April.
The former wild child, whose life was played out in front of the media, appeared to have found domestic bliss with her husband, musician Thomas Cohen, and their two babies who were born less than a year apart.
She frequently updated her Instagram account with pictures of her young family and their Golden Retriever Parpy and last year trounced rent-a-gob pantomime baddie Katie Hopkins with her calm and charm when she appeared on This Morning talking about attachment parenting.
Peaches lost her own mother when she was just 11 years old. Paula Yates died of an accidental heroin overdose in September 2000. She had split from Bob Geldof and started a relationship with INXS frontman Michael Hutchence, with whom she had a daughter Tiger Lily. Grief-stricken Paula turned to drugs after Hutchence was found hanged in a hotel room in 1997.
Speaking to Elle Magazine in 2012 - the magazine for whom she started writing when she was just 16 - Peaches recalled: "The transition of my mother who was amazing, who wrote books on parenting, who gave us this idyllic childhood in Kent; and who then turned into this heartbroken shell of a woman who was just medicating to get through the day.
"On top of that, there was my father who was very embittered and depressed about it and for us children, an environment that was impossible, veering between a week with my mother that was complete chaos, and then with my father, which was almost Dickensian – homework, dinner, bed – because he was trying in his own way to combat what was going on at my mother's."
She said she had not come to terms with Yates's death for several years.
"I remember the day my mother died, and it's still hard to talk about it. I just blocked it out. I went to school the next day because my father's mentality was 'keep calm and carry on'," she said.
"So we all went to school and tried to act as if nothing had happened. But it had happened. I didn't grieve. I didn't cry at her funeral. I couldn't express anything because I was just numb to it all. I didn't start grieving for my mother properly until I was maybe 16."

Police at the house in Wrotham, Kent
Previous articles on Peaches Geldof: