The Duke of Cambridge sported a bracelet made from the brightly coloured bands during a visit to Coventry's War Memorial Park today (July 16).
It's not known who made the bracelet for him, but it's thought to be a gift from a wellwisher at the event.
We're enjoying the thought of William's wife the Duchess of Cambridge whiling away dull evenings in Kensington Palacr making loom band bracelets. Kate was spotted wearing a loom band bracelet during the Royal Tour of Australia and New Zealand in April.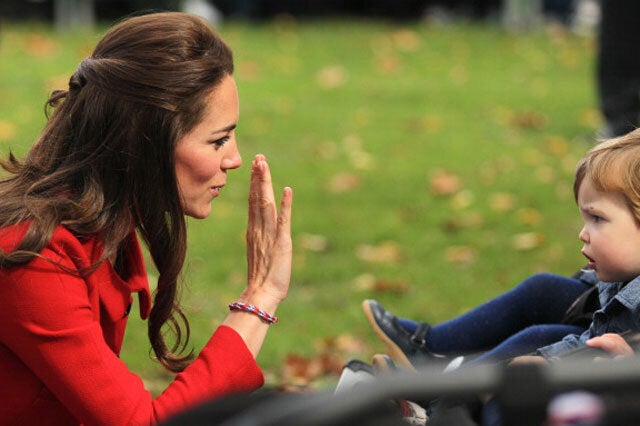 There's certainly money to be made - a dress made out of loom bands recently sparked a bidding war on eBay and received a winning bid of £170,000.
Prince William was spotted sporting the band during a visit to Coventry's War Memorial Park, where he attended a reception and gave a short speech.

As well as the loom band bracelets, William also received a birthday present for his son, Prince George, whose first birthday is on July 22.
He was given a brown paper bag with a gift tag that read: "Happy Birthday Prince George. With lots of love from all at Earlsdon Primary School, Coventry." Intriguing!