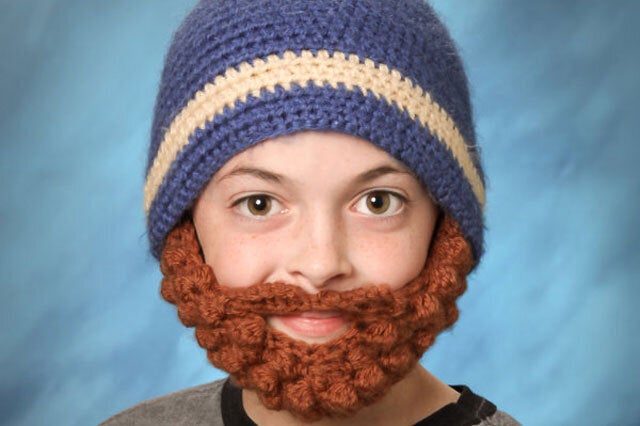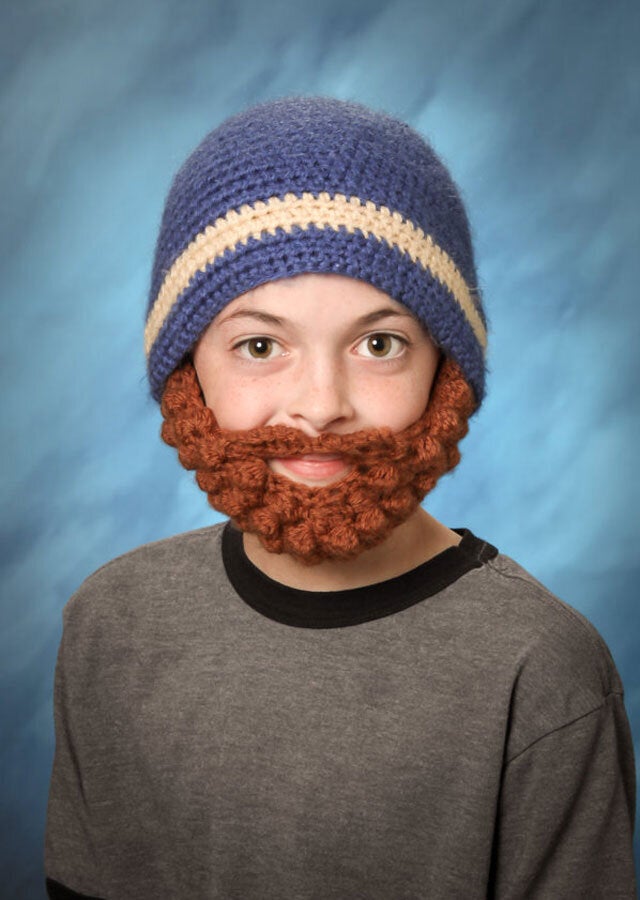 David Yearsley from Washington, US, decided to wear a crochet beard and hat while posing for his school photo.
When his mum, Sonja Yearsley, found out and was shown the photo by a receptionist at the school she said she 'fell down laughing.'
"I had no idea he was going to do it. It was all his idea," Sonja told ABC News.
"Normally, the photographer would have a comb and brush to fix the kids up, but for whatever reason the stars were aligned and he got by with that beard and hat and that smirk on his face is great. The ladies in the front office even have his photo hung up for when they're having a bad day."
American yearbook photos are often strictly policed, so David's act of crochet rebellion made the national news. But not everyone has seen the funny side of the photo.
The Yearsley family received hate mail through the post, from an as yet unidentified person in Wisconsin, who wanted Sonja and her husband to know that they were 'ignorant' parents.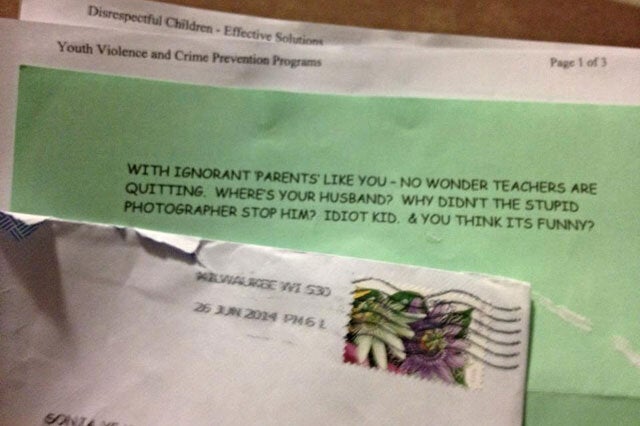 Along with the abusive note, the sender also enclosed their own parenting tips and information from a Utah school for troubled teenagers.
A snippet of the letter (above) was posted on Imgur and users began posting comments about how ridiculous the letter was.
"All caps, comic sans, green paper? Who are the real monsters here?" wrote one.
"You raised your kid well! He's going places, maybe college, but places, and he will have a blast wherever he goes!"