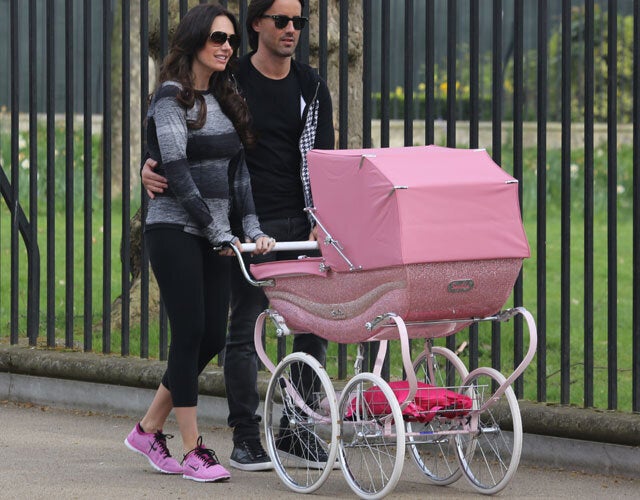 What does every new baby about town really need? Why, an enormous, pink, personalised, diamond-encrusted pram, naturally.
No wonder the couple are wearing sunglasses – it's enough to give you a migraine.
The new family were spotted out in London this week, with Tamara proudly pushing her new baby – and new wheels – around in the sunshine.
The new pram is a customised, Swarovski crystal-encrusted Silver Cross number, with Sophia's name across it.
Just in case they forget.
The pimped-up Balmoral pram from Sliver Cross was a present from Tamara's sister, Petra. The cost of the pram is unknown – thanks to all the personalisation that's gone into it – but the Balmoral starts at £1,450.
Baby Sophia was born on March 18, and is the first child for Tamara and Jay.
"Welcome to the world Sophia, our beautiful baby girl, born yesterday 6lb 9oz. Proudest day of our lives, never felt love like this. X"