X Factor winner Sam Bailey showed off her growing baby bump in a glamorous black dress as she attended a Cancer Research UK fund-raising event.
The 36 year-old singer is thought to be around four months pregnant with her third child and she looked positively glowing as she stepped out for the benefit function. Sam is
At one point Sam - currently at Number 2 with her UK debut The Power of Love - posed with X Factor's warm-up comedian, Ian Royce,who held a hand-written sign saying that her baby was 'Michael's' - shocking given that her spouse is called Craig Pearson. But Sam laughed off the prank.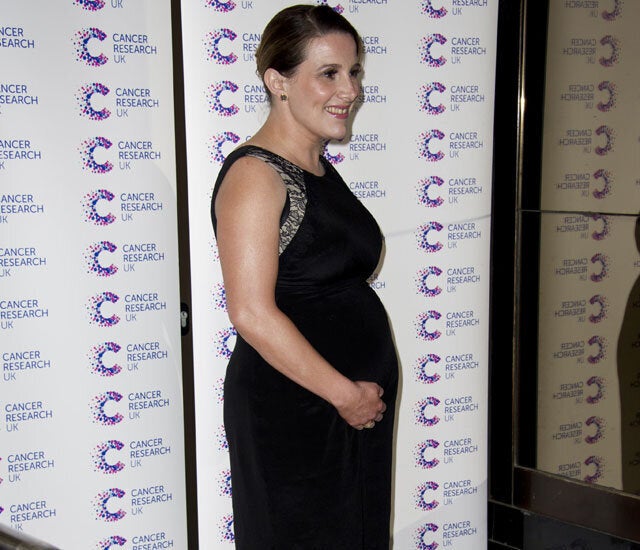 The singer found out she was expecting after taking a pregnancy test in a public toilet during a trip to Asda with her husband. Her baby is due in late December.
She told The Sun: "I went in and did it while he was getting all the food. I came out and went 'Yep – I'm pregnant!' It wasn't planned."
A spokesperson for the singer said: "Sam and her family are absolutely delighted and cannot wait to welcome their new addition to the family."
Sam has already lined up X Factor mentor Sharon Osbourne as a celeb godparent. Sharon tweeted: "@SamBaileyREAL I would be honoured to be your baby's Godmother!"