Diablo III 'Ultimate Evil Edition' is out on PS4 and Xbox One on 18 August.

'Diablo III' has had a rough old time, in some ways. Hardcore fans have followed every twist and turn in its development since its announcement back in 2008, only to be disappointed in the main upon its 2012 PC release that server issues and gameplay problems held back what was otherwise a huge, addictive and classic role-playing game. Even subsequent expansions seemed to only half deliver the title that fans really wanted.
Now, two years later, the game has come to PS4 and Xbox One in the form of the 'Ultimate Evil Edition'. And the good news is… this is it. This is the one. This is the game you wanted.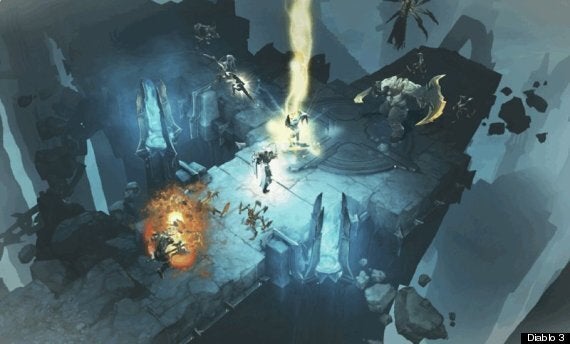 First it's totally chock full of stuff to do and quests to beat. It combines the original game and the Reaper of Souls expansion, plus the 'Adventure' mode which is technically endless. You can also import your character from the previous generation so you won't have to start from the beginning. The bugs are fixed, the progression curve is better, and it's as addictive as its ever been even dozens of hours in.
So what are new players in store for? Killing stuff and loot, basically. The story has always been risibly cliched, but the action is intense and constantly leaks out dopamine hits into your aching brain with new equipment and items constantly falling from dead enemies and treasure chests.
The Ultimate Evil edition also adds some new social features, and ups the graphics from the old console versions. But essentially what you're getting is the definitive version of a brilliant, once-flawed game.