Iraq-born Tory MP Nadhim Zahawi, who is on a visit to Kurdistan, said local leaders believed up to 700 Britons had joined the IS forces - and that some may have been captured or killed in clashes with Kurdish forces.
He told Channel 4 News that he was seeking further information after a high-ranking official told him one had been found "with a Liverpool Football Club membership card" and another carrying a different UK-related membership card. "They estimate there are 500-700 fighters who have joined the Islamic caliphate from the United Kingdom," he said.
Party colleague Rory Stewart, chair of the Commons Defence Select Committee, who is also in the region, criticised the UK's lack of information about the situation on the ground and failure to act quickly enough to counter the threat posed by the extremists. Mr Stewart, who served as deputy governor of an Iraqi province after the 2003 US-led invasion, said the present violence "feels like the beginnings of a civil war".
"We need far more information; I don't personally feel we have enough diplomats on the ground who really understand who Isis are and what's going on," he told the programme. But we also need to accept that in the end Isis are a seriously bad force and anything that we can do to protect populations and contain their expansion we ought to."
The West had been "complacent" about the threat posed by IS, he said. "In some ways these people have been in Mosul for two and a half years and we woke up to it about two and a half months ago. We ignored them when they were developing in eastern Syria. We ignored them when they took Fallujah in January." He said he believed it would be "very difficult" to secure public and parliamentary support for UK air strikes.
On Friday, Foreign Secretary Philip Hammond said the UK would "consider favourably" any request for the supply of arms to help Kurdish forces combat Islamic State (IS) militants in Iraq.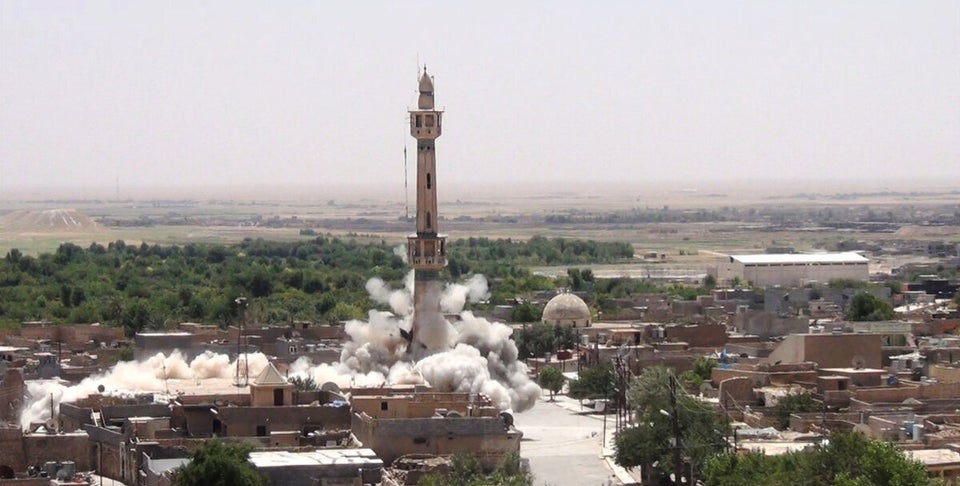 ISIS Destroys Shia Mosques And Shrines
Related