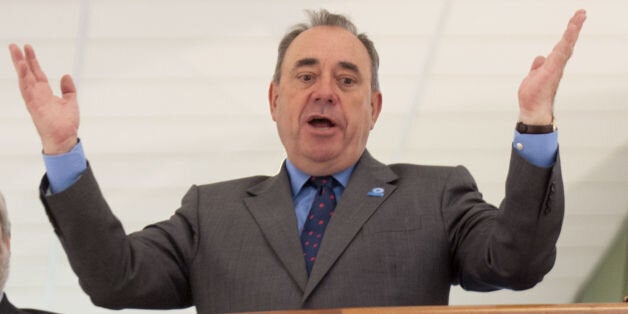 Scotland's first minister has said the Tony Abbot's comments on Scottish independence were "foolish, hypocritical and offensive".
The Australian PM received a fierce backlash after he urged Scotland to stay in the UK, arguing a Yes vote for independence would be "cheered" by those who are "not friends" of justice and freedom.
He was the latest international politician to be asked for his views on the September 18 vote and said an independent Scotland would not be in the best interests of the international community.
But the Yes campaign believe Scotland would be strengthened by independence and Mr Abbott's comments were described as a "gaffe" by a spokesman for First Minister Alex Salmond.
"Tony Abbott has a reputation for gaffes, but his bewildering comments have all the hallmarks of one of the Westminster Government's international briefings against Scotland," the spokesman said.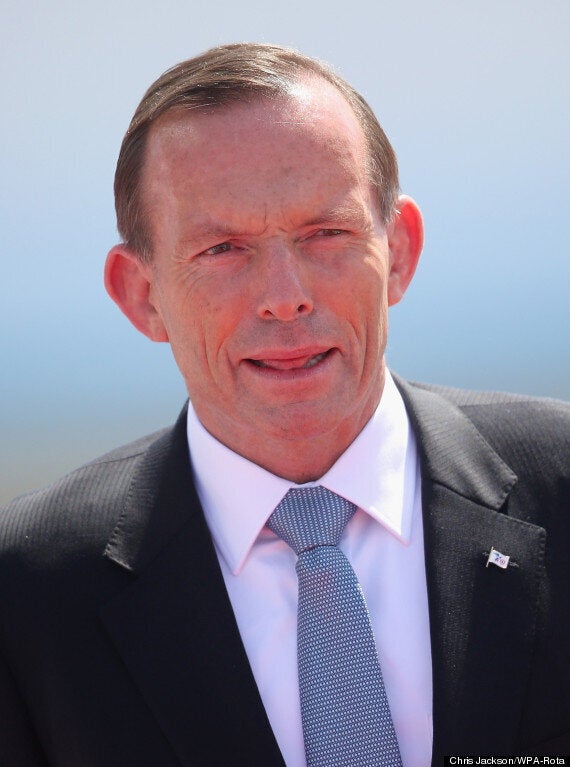 Abbott has warned the UK should stay united
"Seventy-one nations and territories were represented at the recent Commonwealth Games in Glasgow but only Mr Abbott has put his foot in it.
"Many Australians, including the great number with close Scottish connections, will look on in bafflement at these remarks - Australia is a country that has gained its independence from Westminster and has never looked back.
"Scotland's referendum is a model of democracy, which has been cited as such internationally, including by the US Secretary of State. An independent Scotland will be a beacon for fairness, justice and co-operation in the international community - and a great friend of Australia."
Salmond told BBC Scotland: "Mr Abbott's comments are hypocritical because independence does not seem to have done Australia any harm.
"They are foolish, actually, because of the way he said it. To say the people of Scotland who supported independence weren't friends of freedom or justice, I mean, the independence process is about freedom and justice."
The first minister said Scotland's referendum on independence was a "model of democratic conduct" and Abbott's comments were "offensive to the Scottish people".
Scottish Greens leader and independence campaigner Patrick Harvie said they have the support of the Australian Green party.
He added: "In contrast, Tony Abbot's ludicrous comments indicate that he thinks the Yes campaign are a collection of comic book super villains.
"Australia has prospered as an independent country, able to make decisions for itself. I wonder how many Australians would like to see that reversed.
"After a Yes vote Scotland will take our place as a valued and respected member of the international community, just as Australia and almost two hundred other independent states do already."
Abbott, who spent two years at the University of Oxford, described himself as a "friend of Britain".
He told the Times: "What the Scots do is a matter for the Scots and not for a moment do I presume to tell Scottish voters which way they should vote.
"But as a friend of Britain, as an observer from afar, it's hard to see how the world would be helped by an independent Scotland.
"I think that the people who would like to see the break-up of the United Kingdom are not the friends of justice, not the friends of freedom, and that the countries that would cheer at the prospect of the break-up with the United Kingdom are not the countries whose company one would like to keep."
After Salmond's "gaffe" comments regarding Abbott, we researched some of the Australian prime minister's most memorable quotes produced over the years.
"Abortion is the easy way out. It's hardly surprising that people should choose the most convenient exit from awkward situations." March 17th, 2004
"While I think men and women are equal, they are also different and I think it's inevitable and I don't think it's a bad thing at all that we always have, say, more women doing things like physiotherapy and an enormous number of women simply doing housework." 2010
"The problem with the Australian practice of abortion is that an objectively grave matter has been reduced to a question of the mother's convenience." March 17th 2004
"We just can't stop people from being homeless if that's their choice." February 11th, 2010
"Jesus knew that there was a place for everything and it's not necessarily everyone's place to come to Australia." April 5th, 2010
"Why isn't the fact that 100,000 women choose to end their pregnancies regarded as a national tragedy approaching the scale, say, of Aboriginal life expectancy being 20 years less than that of the general community?" March 17th, 2004
"What the housewives of Australia need to understand as they do the ironing is that if they get it done commercially it's going to go up in price and their own power bills when they switch the iron on are going to go up." February 8th, 2010
"The climate change argument is absolute crap, however the politics are tough for us because 80 per cent of people believe climate change is a real and present danger." February 2nd, 2010
"I won't be rushing out to get my daughters vaccinated [for cervical cancer], maybe that's because I'm a cruel, callow, callous, heartless bastard but, look, I won't be." November 9th, 2006
"I would say to my daughters if they were to ask me this question... [their virginity] is the greatest gift that you can give someone, the ultimate gift of giving and don't give it to someone lightly, that's what I would say." January 27th "The problem with the Australian practice of abortion is that an objectively grave matter has been reduced to a question of the mother's convenience." 2010
Mr Abbott, elected Australia's 28th prime minister last year, joins the likes of US president Barack Obama in commenting on the referendum. The American leader said his administration had a "deep interest" in ensuring the UK remained united.
Related