When Rainie Cross turned up in 'EastEnders' and revealed she was with Ian Beale the night Lucy was murdered, viewers assumed the businessman was no longer a suspect in the murder inquiry.
However, that may not be the case.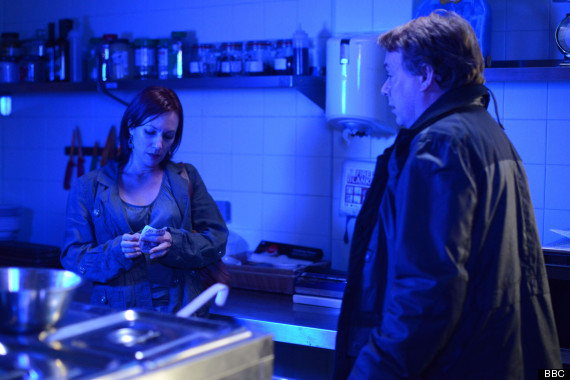 Rainie has been blackmailing Ian
Speaking to Huff Post UK, Tanya Franks, who plays Rainie, reveals that viewers can't discount Ian just yet.
"Now there's a question - I mean can Ian be ruled out? I have no idea," she tells us. "I'm not sure that anybody could be ruled out.
"At the moment, as far as we know, Rainie and Ian were together that night, but that's as much as we know.
"I don't know where he was before or after," she continues. "Rainie didn't even know at the time that Lucy was murdered."
So who does Tanya think killed Lucy? Well, that's a rather difficult question…
"There really are a number of people that it could be and I could not lay that claim," she laughs. "I would make a serious mistake [if I did] and to be honest, I really don't have any idea."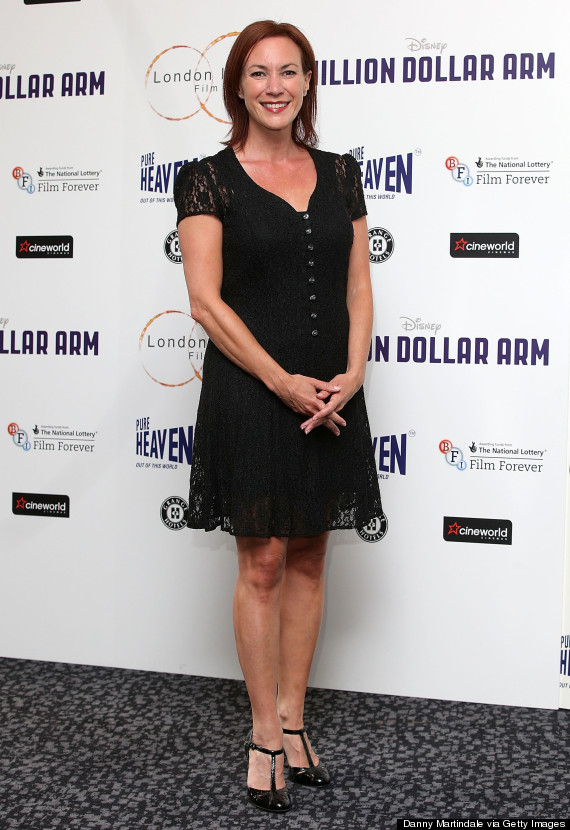 Tanya Franks has returned as the troublesome Rainie
In the coming months, Rainie is set to make herself at home in Albert Square and it seems she might not be able to clean up her act.
"I think she's certainly tried in the past and has succeeded at times," Tanya tells us. "But whether she can sustain it is a different thing.
She's always close to her demons so I think even if she does clean up for a while, they [will] still hang over her head.
"I think she has a lot to address - let's put it that way!"
Since returning, Rainie has already caused plenty of trouble by blackmailing Ian and inadvertently causing the arrest of Mick Carter, Danny Dyer's character.
Catch up on all the latest 'EastEnders' news and spoilers here.
LIKE US ON FACEBOOK | FOLLOW US ON TWITTER