Captain Katy Mclean hailed matchwinner Emily Scarratt as "a phenomenal player" after England won the Women's World Cup with victory over Canada in Paris.
England's 21-9 success was secured by 16 points from centre Scarratt, including a superb late solo touchdown, and a try by full-back Danielle Waterman.
It secured a first world title since 1994 and ended a run of three successive World Cup final defeats, all against New Zealand.
"She's a phenomenal player, world-class, and world-class players do the world-class things. She absolutely delivered for England," Mclean told Sky Sports 4.
"That group of girls and staff deserve everything we've got today.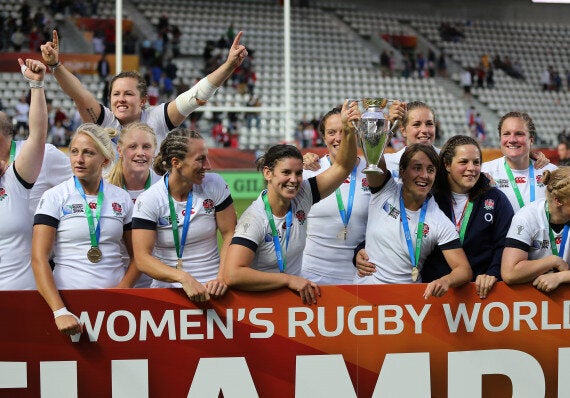 England's triumph could do wonders for women's rugby
"We've worked so hard for this, and there are so many great legends that have gone before us that haven't won in an England shirt, and that's for all of them who are here today.
"This is all about the England rugby family. It's amazing.
"It started years ago with the people that have brought us here, our family and friends. We've had to work today - Canada were fantastic - and it's amazing to think we've done it."
Canada had the consolation of seeing their wing and goalkicker Magali Harvey being named women's player of the year, and skipper Kelly Russell said: "It was a big physical effort, and I'm so proud of the girls. They put everything they had into it.
"All credit to England. They were the better team today."
Tributes quickly flowed to the England side, whose triumph comes 11 years after the men's team were crowned world champions following a dramatic victory over Australia in Sydney.
Minister for Sport Helen Grant said: "Congratulations to the fantastic England women's rugby team and all their support staff on becoming world champions. They have made the nation proud.
"I am sure they have inspired many women and girls to get involved in the sport, and I know the RFU (Rugby Football Union) will be working hard to build on this success."