Marcos Rojo should be a roja by the end of the week after Manchester United made a breakthrough in their attempts to sign the Sporting Lisbon left-back.
Whether Nani makes a loan return to the Portuguese capital remains to be seen, but with a trip to Sunderland scheduled for Sunday there is a good chance United might field another debutant on Wearside.
Franz Beckenbauer no longer has an official role at Bayern Munich but that hasn't stopped him from antagonising Borussia Dortmund. Their crown jewel, Marco Reus, looks increasingly likely to leave next summer and Beckenbauer predicts he will end up at Real Madrid or United.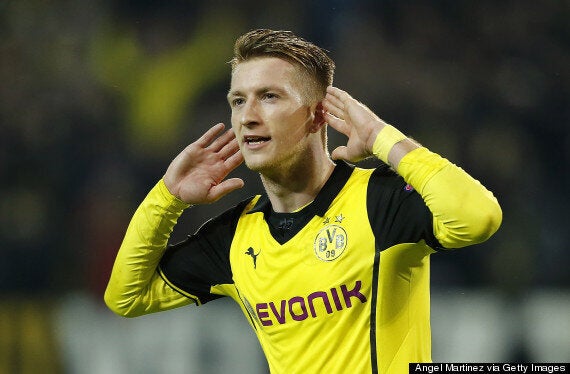 Reus could be the next big player to leave Dortmund
Beckenbauer did just say "Manchester" and there was a time when that meant just one club. But United will always just be "Manchester" on the continent, although that's not to say City wouldn't be keen on Reus.
Real Madrid coach Carlo Ancelotti effectively confirmed on Monday Angel di María was free to leave the club. With deadline day looming, United will want to avoid another Spanish imposter farce.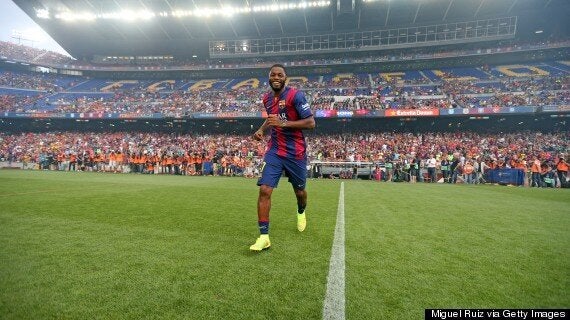 "And you thought everyone had forgotten about me?"
Alex Song's move to Barcelona has gone predictably badly and now the club are offering to send him on loan without receiving a fee. United have, again, been linked with him but, as Song showed in his last season with Arsenal, he is not a defensive midfielder.
And, finally, Hull have all but given up hope of luring Danny Welbeck away from Old Trafford.