One Direction singer Niall Horan is the latest celeb to take part in the ALS ice bucket challenge, after he was nominated by footballer Neymar and Pearl Jam's Eddie Vedder.
In a move that will definitely please Directioners, Niall decided to take on the challenge in a white t-shirt, which promptly went see-through after he chucked the freezing cold water over himself.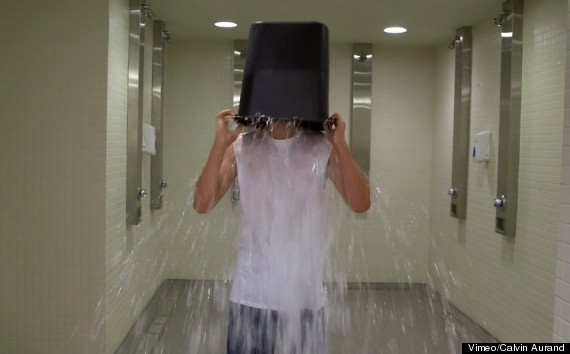 Will Louis accept Niall's challenge?
Niall also nominated three celeb pals to take part in the charity challenge, picking footballer John Terry, his 1D bandmate Louis Tomlinson and Wimbledon champion Novak Djokovic.
As someone who's completed the challenge, Niall's in good company. So far, everyone from Justin Bieber and J-Lo to Taylor Swift and even Oprah Winfrey have also taken part.
'Good Morning Britain' presenter Susanna Reid has also taken part, and even made the brave decision to do so live on air, with her co-presenter Ben Shephard.
The #icebucketchallenge social media craze started in the US and many participants are raising cash for charity, donating to the ALS Association in the US and Macmillan Cancer Support in the UK.
See more information on the ALS ice bucket challenge here.
LIKE US ON FACEBOOK | FOLLOW US ON TWITTER