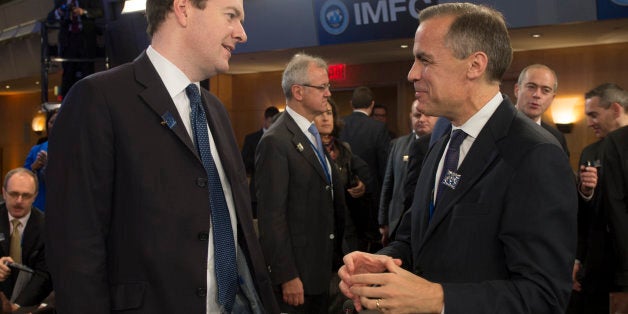 Mark Carney is keeping interest rates at their historic low until after the next election in order to help George Osborne, MPs have claimed.
Teresa Pearce, Labour member of the Treasury select committee, told the Huffington Post UK that the Bank "must be free of political interference".
The Labour MP expressed concern that a view was beginning to take hold among some of her parliamentary colleagues that "interest rates are being kept low to advantage the Chancellor in the run up to an election".
"Since Mr Carney took his post, he has dangled the prospect of raising interest rates a number of times," she said. "He said once there were more people employed, that interest rates may rise. Well there are more, and they have not risen."
Pearce's comments make her the third MP to raise doubts about the Bank of England governor's messaging over when interest rates would rise.
Fellow Labour Treasury committee member John Mann said it was "abundantly clear" that Carney would raise rates "immediately" after the next election.
Tory MP Mark Field accused Carney of following a "deliberate policy" not to raise interest rates, in order to avoid the "politically unpalatable" event of thousands of Britons struggling with their debts going bust.
Mark Garnier, Tory member of the Treasury select committee, told the City A.M. newspaper: "The Bank of England has to act independently, otherwise the whole thing becomes farcical – you get back to the worst case scenario where the chancellor is deciding rates covertly."
The row has broken just as the Bank prepares to publish the minutes from the latest meeting of its Monetary Policy Committee, which will reveal if any rate-setters are pushing for an early rate rise from the 0.5% historic low which has remained in place since 2009.
Andrew Sentance, who used to serve on the Bank's Monetary Policy Committee, said there "hopefully" was no deal over interest rates between Osborne and Carney, pointing out that the other 8 committee members should "act as a safeguard against this sort of thing".
"I am surprised, however, that no external member has yet dissented given that many external commentators now support a rate rise," he told HuffPost UK.
"I think these are the circumstances where the external members need to demonstrate their independence and take a lead. It will be interesting to see if tomorrow's minutes reveal that one or two of them are moving in this direction."
Professor Danny Blanchflower, a fellow ex-MPC member, said that evidence needed to be presented to back up any allegation of a deal between the Bank of England and the Treasury.
"I think what is more likely is that Carney agreed to look away from a burgeoning - and maybe now slowing - house price bubble," he added.
David Ruffley, Tory member of the Treasury select committee, told HuffPostUK that the "conspiracy theory" was "all rubbish".
"How could he precommit to a certain posture on interest rates?" he said. "I don't think that's the way Carney would behave and I don't think he could professionally allow that to happen as he doesn't know what's going to happen to the British economy."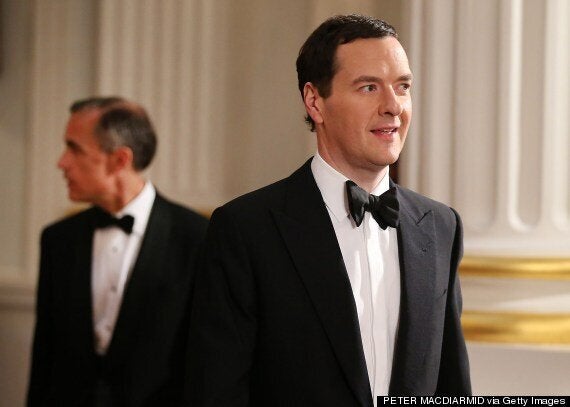 MPs fear these two may be too close...
Bank of England officials could raise interest rates as soon as the end of this year, according to some estimates, while others say the first rate rise could fall just before the election next spring. However, Carney has pushed back those expectations after last week signalling that officials would look to see if wages were growing "sustainably" before backing a rate rise.
The chancellor announced Carney would take over from Mervyn King at the Bank of England in November 2012, praising him as the "best man" for the job
Carney's bias was previously questioned in January by Labour politicians after he dismissed the idea of a "crude" EU bank bonus cap and proposals to split up the big banks, both of which are ideas backed by the Opposition.
Labour's shadow business secretary Chuka Umunna told BBC Radio 4's Today programme that Carney should steer clear of wading into "big political debates".
Some Labour MPs mocked him as Osborne's "hand-picked" Bank governor, while others, like former minister Michael Meacher, said he was a "neoliberal ideologue" chosen "because he shares in spades the free market deregulatory approach to which Osborne is such a fixed adherent."
Tory MP John Redwood previously suggested the Bank of England was "not independent enough" in its control of Britain's interest rates and inflation.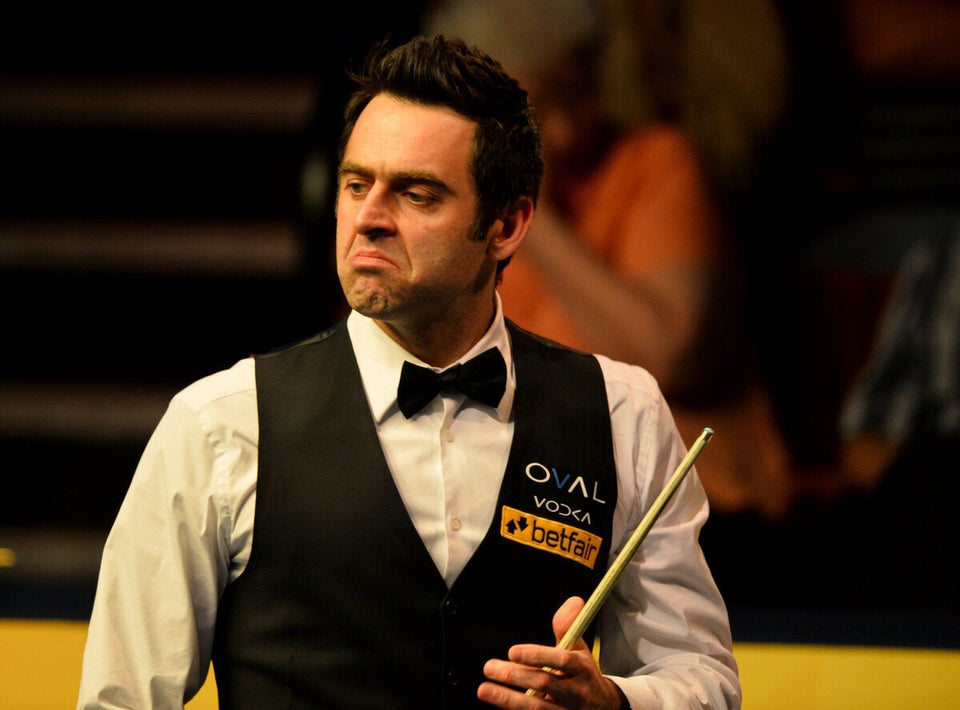 11 Reasons The Bank Of England May Be Ignoring A Housing Bubble