Not since 2005 have we entered the world of Basin City, created by visionary writer, artist and director Frank Miller. In 2005, the film revolutionised the comic book movie genre and a sequel was announced that same year.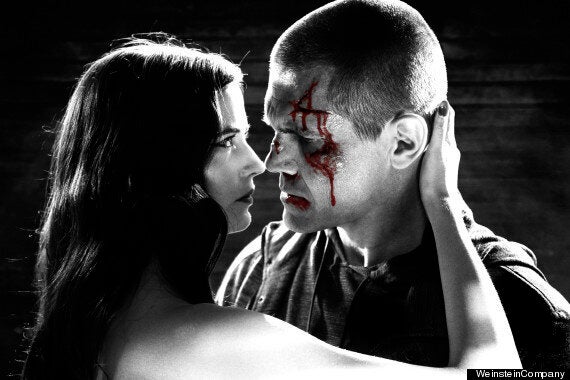 'Sin City 2: A Dame To Kill For' - a decade in the making
Now nearly a decade later, the second instalment of Sin City will arrive in cinemas as 'Sin City 2: A Dame to Kill For' is released on 25 August. Ahead of the film's release, we're looking into why the film took so long to get made and what we can expect…
'A Dame to Kill For' is mainly based on the second book in the Sin City series, by the same name. A sub plot in the film is based on the short story 'Just Another Saturday Night' taken from 'Booze, Broads and Bullets', the sixth book in the Sin City series. In addition two original stories were created especially for the new film, titled 'The Long Bad Night' and 'Nancy's Last Dance', the latter set after 'That Yellow Bastard' a story the original film was largely based on.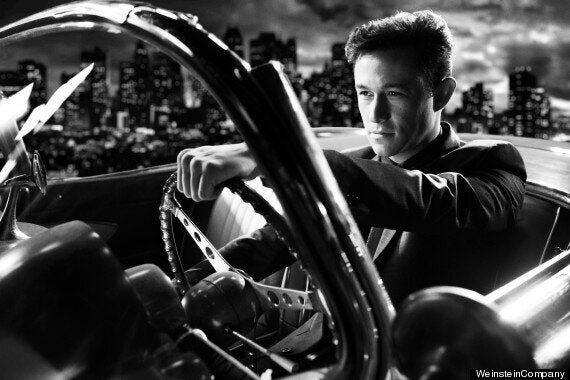 Joseph Gordon-Levitt heads an all-start cast, including Lady Gaga
The original film boasted an ensemble cast including; Bruce Willis, Jessica Alba, Rosario Dawson, Brittany Murphy, Mickey Rourke, Clive Owen and Benicio Del Toro. Most of the original cast have been brought are back for the next chapter with new additions including Joseph Gordon Levitt, Eva Green, Josh Brolin, Ray Liotta, Jeremy Piven, Juno Temple and Christopher Lloyd. There is also an appearance from Lady Gaga.
'A Dame to Kill For' is both a prequel and sequel interlinking stories before and after the first film. Frank Miller started writing the screenplay in 2006 aiming to deliver it in 2007. In 2011 at the San Diego Comi-Con, Frank announced that the script was very near completion. Production eventually began in 2013 and the release was moved to 2014 so Rodriguez could release 'Machete Kills' in October of 2013.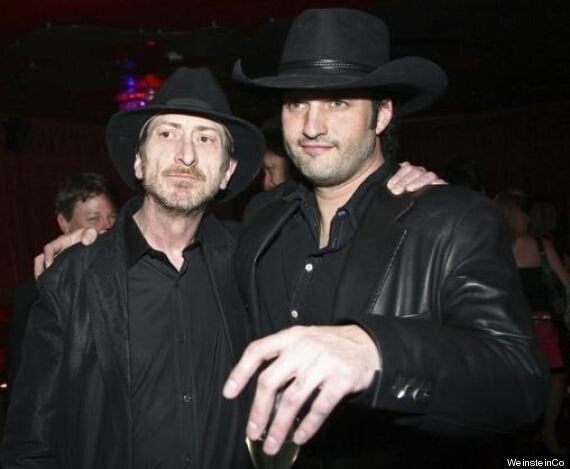 Frank Miller and Roberto Rodriguez
Both Frank Miller and Robert Rodriguez return to the helm, bringing Frank's original story back to life on the big screen. Since the release of 'Sin City', Robert Rodriguez has directed both 'Machete' and 'Machete Kills', explored his children's imagination in 'The Adventures of Sharkboy and Lava Girl' as well as returning to 'Spy Kids' bringing the franchise into 4D.
Launched on Netflix, he also resurrected 'From Dusk Till Dawn' as a TV series, directing four episodes. Following 'Sin City', Frank took another one of his creations to the big screen with 'The Spirit', and took on the role of executive producer on both '300' and '300: Rise of an Empire'. In addition Frank wrote storylines for the 'Batman: Arkham Origins' video game.
Nine years after the box-office smash 'Sin City', the stories of the notorious city dwellers resume. An all-star cast led by Joseph Gordon-Levitt ('Inception', 'The Dark Knight Rises'), Eva Green ('Dark Shadows'), Juno Temple ('Killer Joe'), Jessica Alba ('Sin City', 'Fantastic Four'), Bruce Willis ('Looper') and Josh Brolin ('Old Boy'), this next instalment promises to take audiences on another visceral ride into the twisted minds of Frank Miller's characters.
'Sin City 2: A Dame to Kill For' is in cinemas from 25 August. Watch the trailer above...