Bored of ghosts? Zombies make you yawn? Give your kids a scary encounter of the third kind with this amazing alien design.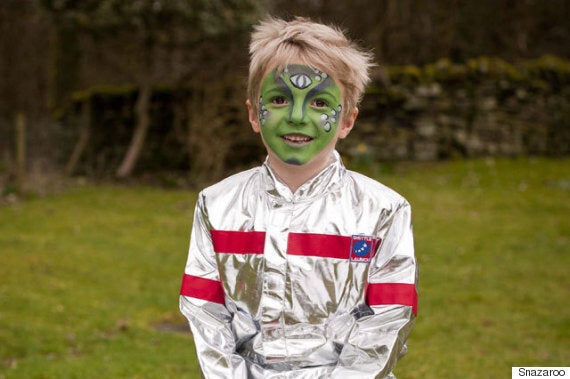 Top tip: Put your non-painting hand on the child's head. It really helps the child to sit still while you work, and it allows you to balance yourself so you have a steady hand.
Use a sponge to cover the whole face with the green face paint, avoiding the lips and eyes.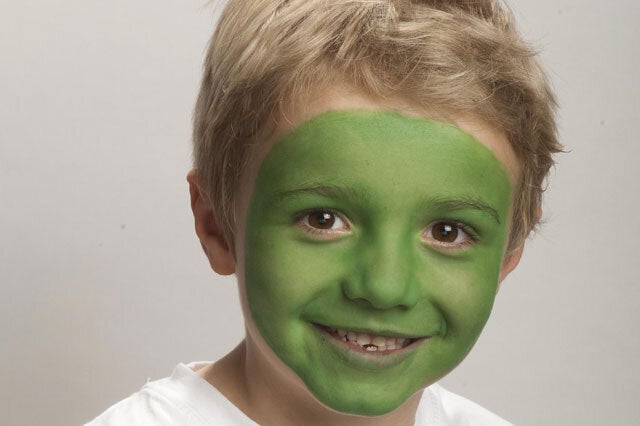 Next, use the tip of a brush to paint a purple line from each nostril up and over the forehead, using the edge of the sponge to blend the paint outwards.
Then use the sponge to add and blend the purple face paint onto each cheek, the chin and top of the forehead.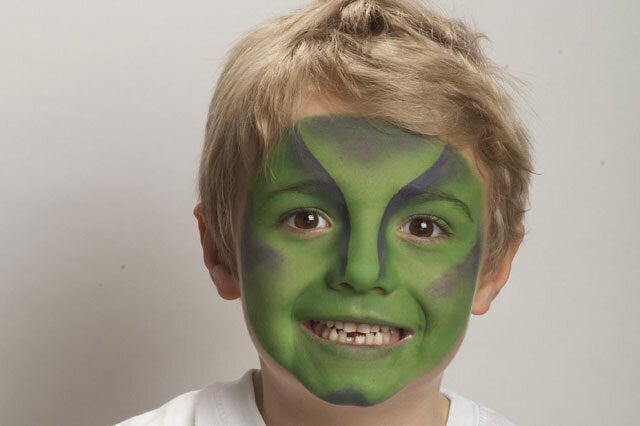 Clean the brush, then dab it in the white face paint and paint an oval eye-shape in the centre of the forehead.
Follow it up with more little white spots on the forehead and cheeks.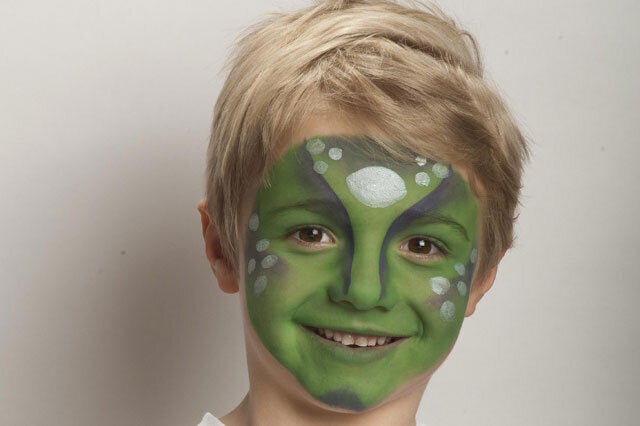 Finally, use black face paint ton the brush to outline the eye and add the alien pupil.
Then outline half of each white spot and your little Extra Terrestrial is ready to take off.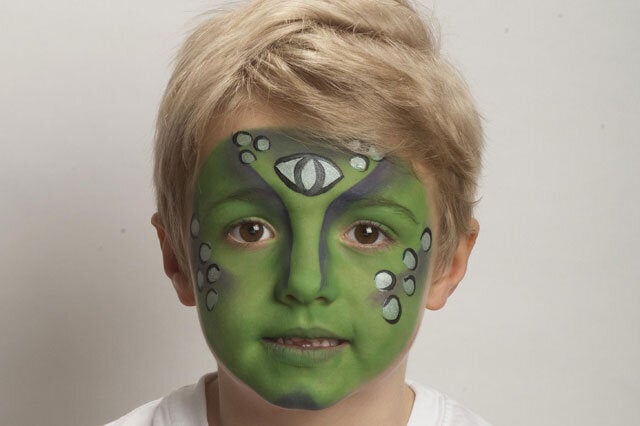 For more fun face painting ideas, to find your nearest face paint retailer or to buy online visit Snazaroo.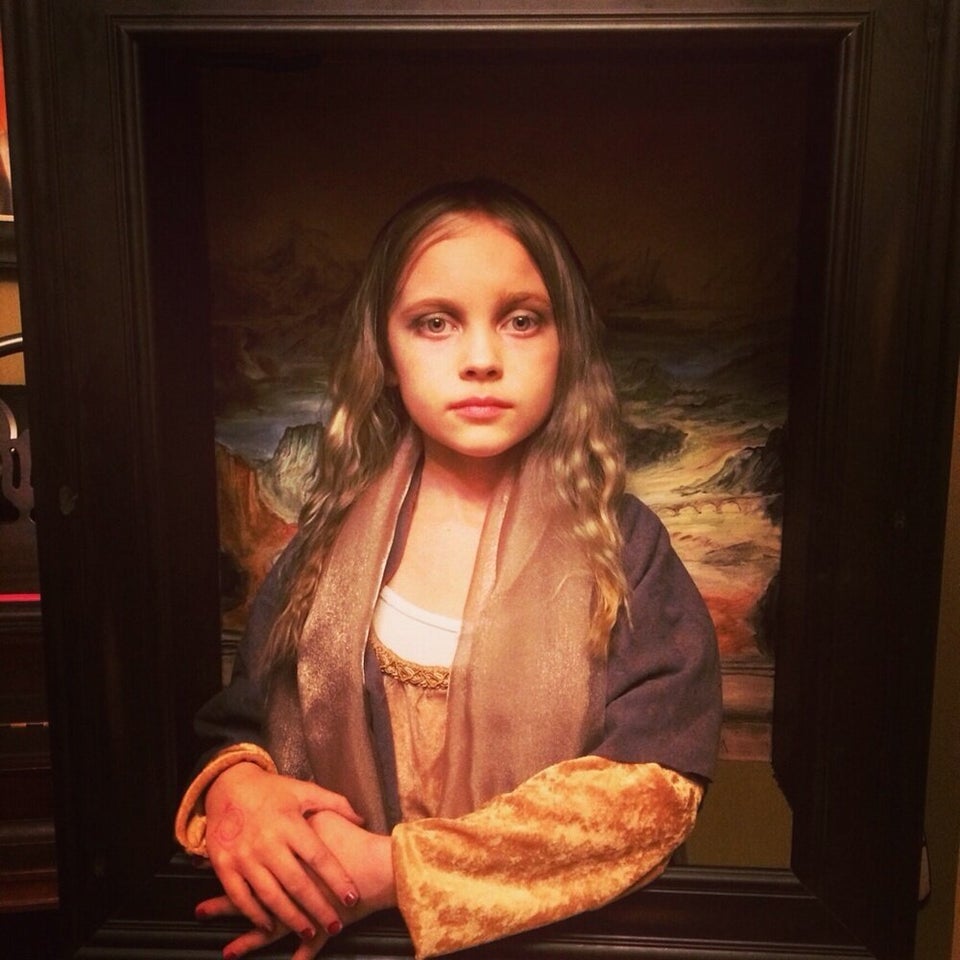 Most Creative Kids' Halloween Costumes