As horror turned to anger at the callous murder of US journalist James Foley, intelligence services are compiling information on his killer, who is believed to be a British jihadi.
Early clues from the gruesome footage suggest that the Islamic State (IS) extremist - referred to in the video as 'John' - is from London and is left-handed.
It was revealed in the aftermath of Foley's beheading, which was filmed and distributed on social media, that US President Barack Obama sent troops to Syria this summer to rescue a number of Americans being held hostage, including Foley because they believed they had identified the location where the hostages were being held.
But the several dozen special operations troops who were dropped by aircraft into Syria did not find them and engaged in a firefight with IS militants before departing. The officials said a number of militants, but no Americans, were killed. One American suffered a minor injury when an aircraft was hit.
Information is scarce about the identity of the man the Sun newspaper dubbed the "Ali G jihadi". But here's what we do know: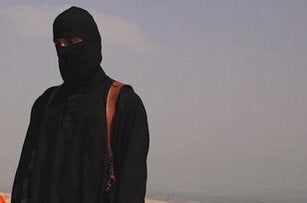 9 Things We Know About James Foley's ISIS Murderer