Speaking at the Guardian International Television Festival in Edinburgh, Mike revealed that filming on the highly-anticipated second series is set to begin in California in September.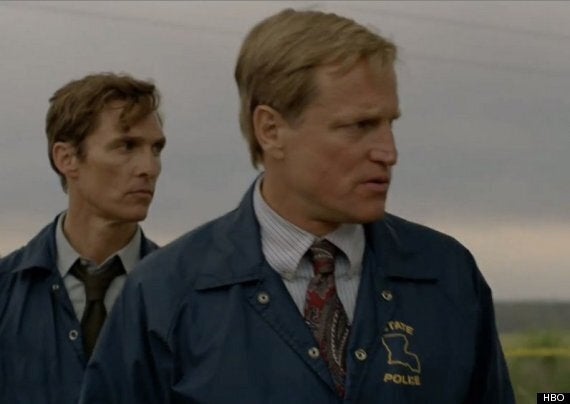 True Detective Series 1 has garnered a host of Emmy nominations. including one for each of its stars Matthew McConaughey and Woody Harrelson
Following the almighty success of the first series starring Woody Harrelson and Matthew McConaughey, Mike revealed the second series will feature three cops, one of whom is a woman.
Mike, who revealed he has read the first two hours of the new series script by Nic Pizzolatto, acknowledged the spectre of the debut season, saying, "It's a challenge... how do you not be haunted by the success of what you've just done?"
But he professed the writing on the second series to be even better than that on the first.
"It's still dark," he said. "Nic explores the darkness in people's souls.
"It's not as dark, but it's not a light ride.
"Nic likes looking into the crevices of the soul."
Mike also revealed that, whereas the first series was wholly directed by Cary Fukunaga, duties would be split on the second series between three or four names, also to be announced in the next few weeks.
Both Matthew McConaughey and Woody Harrelson have been Emmy-nominated for their roles in the first series, which explored the solving of a historical series of murders, on Louisiana's bayou, but as much an exploration of the detectives' characters. HBO has 99 nominations in all at this year's Emmy Awards.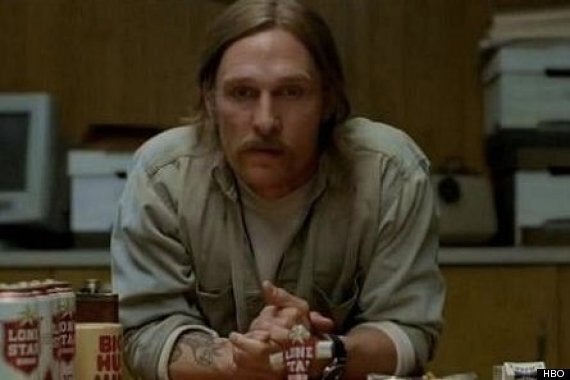 Matthew McConaughey found a whole new fanbase as demonised detective Rust Cohle
Mike told the audience that, when the script first reached him, he assumed that, based on their previous work, Woody Harrelson, not Matthew McConaughey, would be playing the arguably more troubled character of Rust Cohle.
"This was before Matthew had his re-emergence as the respected actor we now know," he said. "I thought, 'Can he do it? Really? But he's undeniable."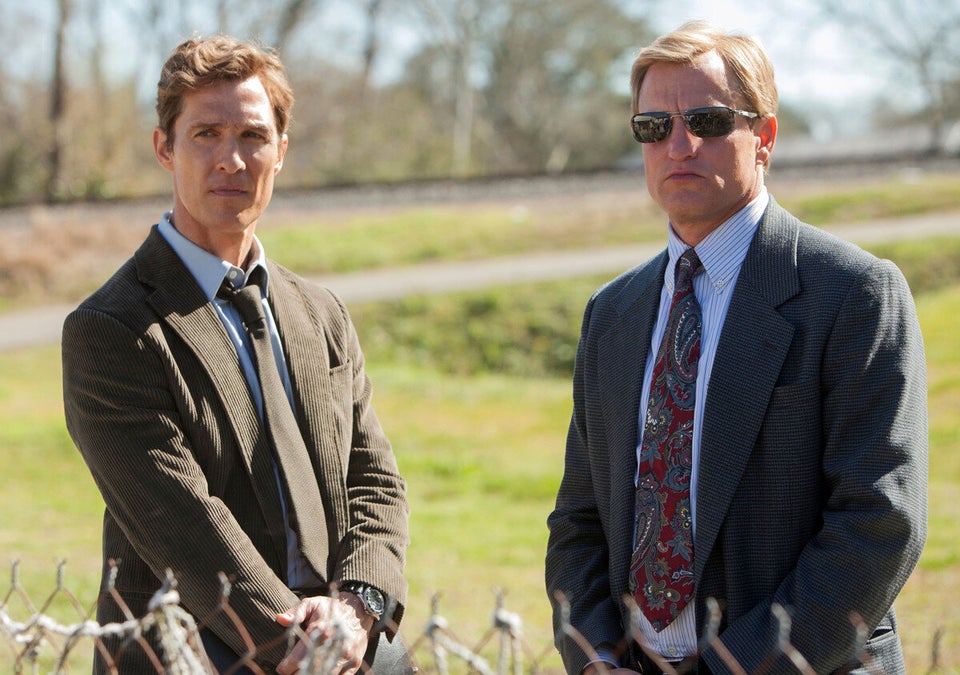 True Detective saison 1