Before the current onslaught of Israeli airstrikes, the UN had estimated that Gaza needed an additional 250 schools to meet demand. Now, more than 200 schools have been destroyed.
Tomorrow, the children of the Gaza Strip are due back to class, but the danger of attending school in the current conflict means that term has been delayed. Tens of thousands of children are now living inside their schools, their homes destroyed.
Save the Children told HuffPost UK almost half a million school children living in Gaza will not be able to start the new term this Sunday, which could "have a devastating long-term impact on children's education and mental health".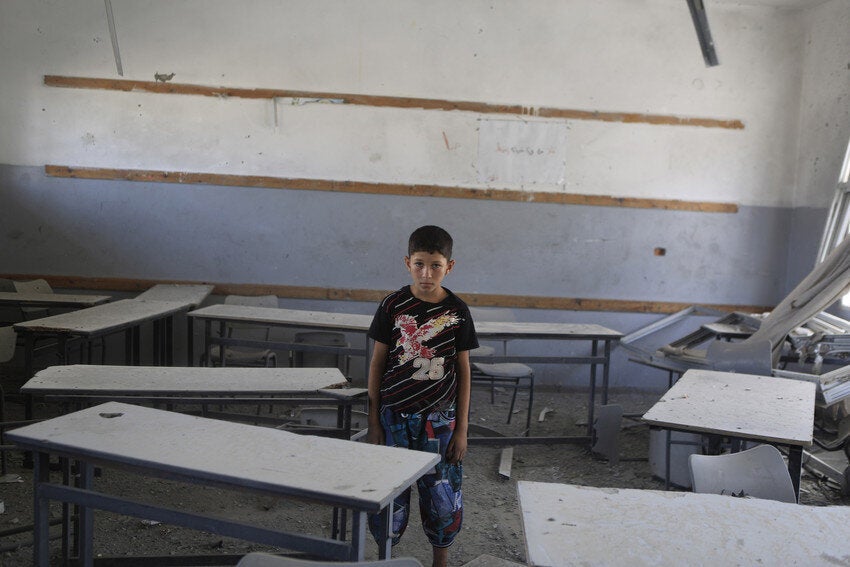 Back to school in Gaza
Save the Children's David Hassell said: "Even before the current conflict Gaza's school infrastructure was dire, with many pupils having to study in shifts because of a lack of classroom space. Now, children are being prevented from getting an education altogether.
"The children we work with in Gaza are desperate to study – they want to be doctors, teachers and lawyers. To deny them the opportunity that children all over the world have to learn and grow is senseless and counterproductive.
The charity said that the ongoing blockade of the Hamas-controlled territory by Israel and Egypt prevents construction material for new schools being available and leads to power cuts in the evenings which means children cannot do homework.
More than 400 children have been killed in Gaza during Operation Protective Edge, ongoing for almost 50 days, and an estimated 160,000 are living in shelters or with host families.
Elsewhere in Israel, one civilian was moderately wounded by a rocket in the southern city of Beersheba and another was lightly hurt by a rocket that landed in the border town of Sderot. In the city of Ashdod, a rocket hit a synagogue and three people were lightly hurt by shattered glass.
Israel's prime minister, Benjamin Netanyahu, vowed a tough response to the killing. In all, more than 2,000 Palestinians and 68 people on the Israeli side have died.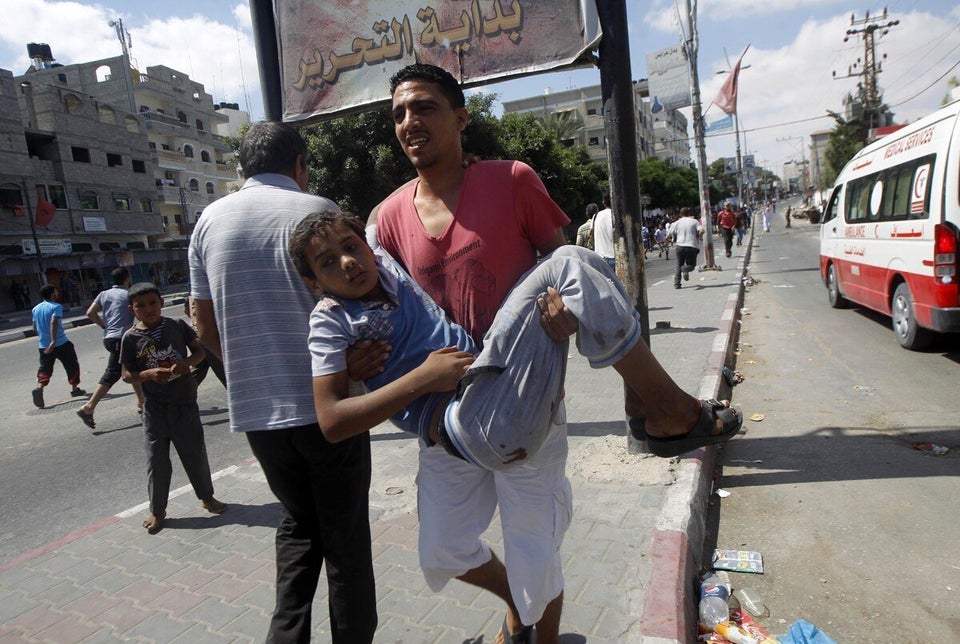 UN School In Gaza Hit
Popular in the Community