In the Outstanding Lead Actor In A Miniseries Or Movie category, four of the six nominees are British, with Benedict and Idris competing against Chiwetel Ejiofor and Martin Freeman, as well as American stars Mark Ruffalo and Billy Bob Thornton.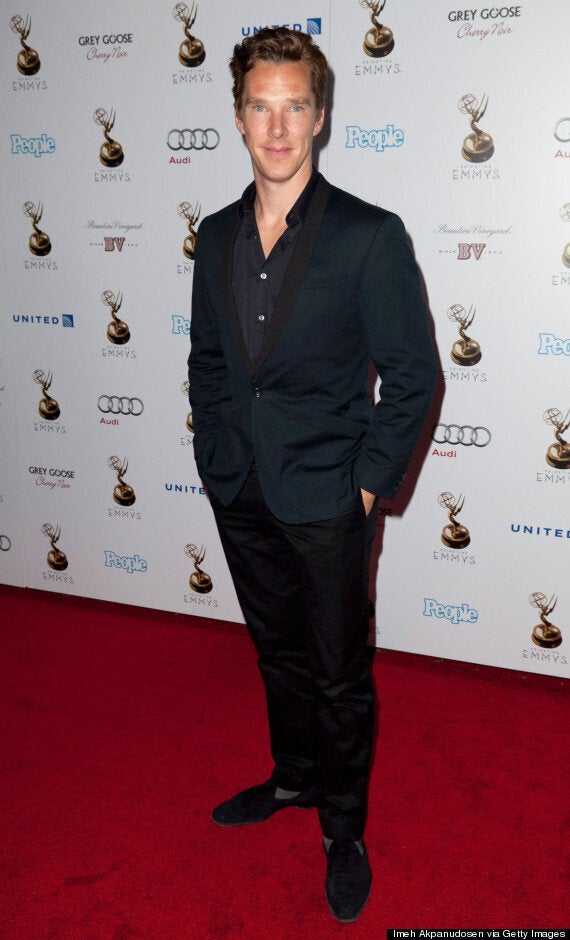 Benedict Cumberbatch at the Emmys in 2012
However, it's HBO fantasy series 'Game Of Thrones' leading the way with a whopping 18 nominations, including for Best Drama Series where it's going head to head with 'Breaking Bad', 'Downton Abbey' and 'Mad Men'.
It's also good news for the cast of 'Downton Abbey'. The period drama has racked up an impressive five nominations, with Dame Maggie Smith and Joanna Froggatt both nominated in the category of 'Outstanding Supporting Actress in a Drama Series'.
The winners will be announced on 25 August, in a ceremony presented by late night talk show host Seth Meyers in Los Angeles.
Check out the full list of nominees below...
Outstanding comedy series
American Horror Story: Coven
Outstanding lead actor in a comedy series
Don Cheadle - House of Lies
William H. Macy - Shameless
Jim Parsons - The Big Bang Theory
Outstanding supporting actor in a comedy series
Fred Armisen - Portlandia
Andre Braugher - Brooklyn Nine-Nine
Ty Burrell - Modern Family
Jessie Tyler-Ferguson - Modern Family
Outstanding lead actress in a comedy series
Edie Falco - Nurse Jackie
Julia Louis-Dreyfus - Veep
Melissa McCarthy - Mike & Molly
Amy Poehler - Parks and Recreation
Taylor Schilling - Orange Is the New Black
Outstanding supporting actress in a comedy series
Mayim Bialik - The Big Bang Theory
Julie Bowen - Modern Family
Kate McKinnon - Saturday Night Live
Kate Mulgrew - Orange is the New Black
Outstanding lead actor in a drama series
Bryan Cranston - Breaking Bad
Jeff Daniels - The Newsroom
Woody Harrelson - True Detective
Matthew McConaughey - True Detective
Kevin Spacey - House of Cards
Outstanding supporting actor in a drama series
Jim Carter - Downton Abbey
Josh Charles - The Good Wife
Peter Dinklage - Game of Thrones
Mandy Patinkin - Homeland
Aaron Paul - Breaking Bad
Outstanding lead actress in a drama series
Lizzy Caplan - Masters of Sex
Michelle Dockery - Downton Abbey
Julianna Margulies - The Good Wife
Kerry Washington - Scandal
Robin Wright - House of Cards
Outstanding supporting actress in a drama series
Christine Baranski - The Good Wife
Joanne Froggatt - Downton Abbey
Lena Headey - Game of Thrones
Christina Hendricks - Mad Men
Dame Maggie Smith - Downton Abbey
Outstanding lead actor in a miniseries or movie
Benedict Cumberbatch - Sherlock: His Last Vow
Chiwetel Ejiofor - Dancing on the Edge
Mark Ruffalo - The Normal Heart
Billy Bob Thornton - Fargo
Outstanding supporting actor in a miniseries or movie
Matt Bomer - The Normal Heart
Martin Freeman - Sherlock: His Last Vow
Joe Mantello - The Normal Heart
Alfred Molina - The Normal Heart
Jim Parsons - The Normal Heart
Outstanding lead actress in a miniseries or movie
Helena Bonham Carter - Burton and Taylor
Minnie Driver - Return to Zero
Jessica Lange - American Horror Story: Coven
Sarah Paulson - American Horror Story: Coven
Cicely Tyson - The Trip to Bountiful
Kristen Wiig - The Spoils of Babylon
Outstanding supporting actress in a miniseries or movie
Angela Bassett - American Horror Story: Coven
Kathy Bates - American Horror Story: Coven
Ellen Burstyn - Flowers in the Attic
Frances Conroy - American Horror Story: Coven
Julia Roberts - The Normal Heart
Outstanding writing in a drama
Vince Gilligan - Breaking Bad
Moira Walley-Beckett - Breaking Bad
David Benioff, DB Weiss - Game of Thrones
Beau Willimon - House of Cards
Nic Pizzolatto - True Detective
Outstanding writing in a comedy
David Crane, Jeffrey Klarik - Episodes
Liz Friedman, Jenji Kohan - Orange is the New Black
Alec Berg - Silicon Valley
Simon Blackwell, Tony Roche, Armando Iannucci - Veep
Outstanding writing in a miniseries or movie
Larry Kramer - The Normal Heart
Steven Moffat - Sherlock: His Last Vow
Ryan Murphy and Brad Falchuk - American Horror Story: Coven
David Simon, Eric Overmyer - Treme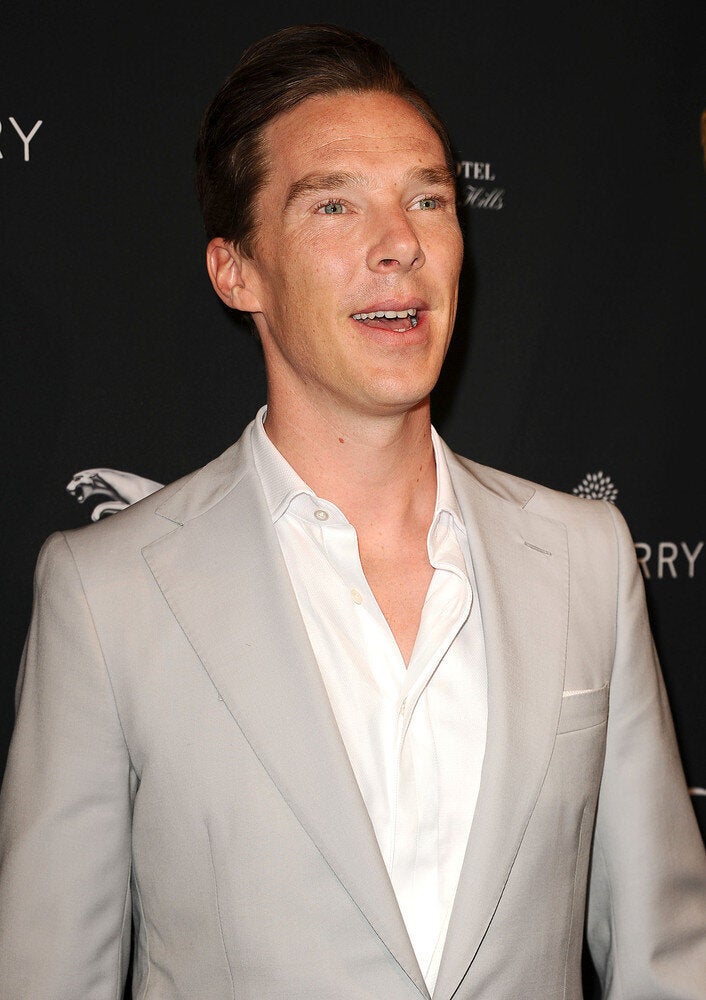 The Many Faces Of Benedict Cumberbatch