Nicki Minaj NEARLY bared all at the MTV VMA Awards in Los Angeles last night and, for once, it wasn't even planned, by the looks of things.
The singer had just reappeared on stage after what was meant to be a super-quick costume change. However, it appeared that it was a case of 'more haste, less buttons, no zip' and poor Ms Modesty Minaj was left to attempt to hold her ensemble together for the remainder of her song, lest she scare the younger members of the global audience.
Watch her in action above. We think you'll have to agree she does a good job keeping it together, literally and metaphorically.
Meanwhile, resident shocker Miley Cyrus was having an altogether quieter evening than normal, covering up the flesh, tongue firmly inside mouth, no twerking in sight... although she did make another point, asking a homeless man to come on stage with her to accept her award for video of the year, and then crying when he did it.
Watch her in action here...
While the Queen of the night was, without question, Miss Bey - putting in a show-stopping performance, and then putting all those marital unrest rumours to bed, for 24 hours at least, by accepting a gong from her "love" Mr Jay-Z.
Watch the best of the night below...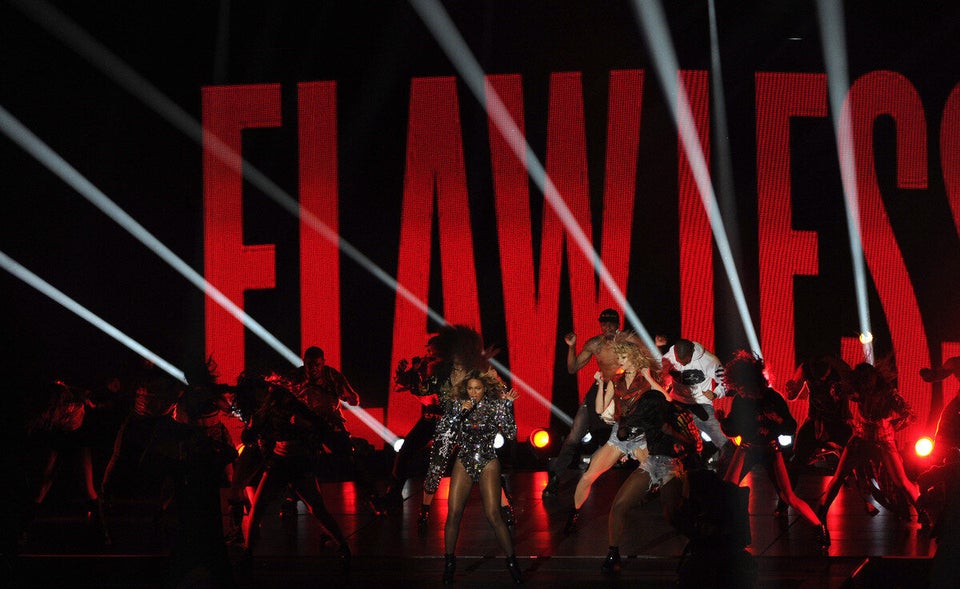 2014 MTV VMAs