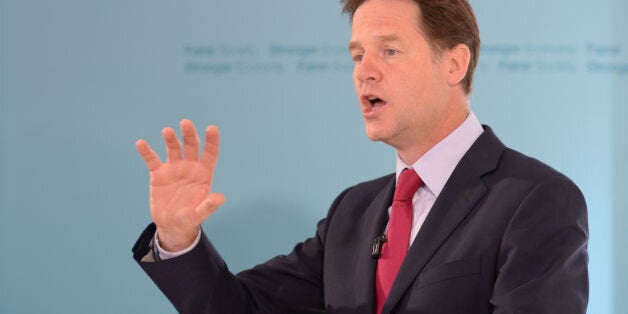 Deputy Prime Minister Nick Clegg has called for overseas students to be excluded from immigration figures and claimed his Tory coalition colleagues' target of reducing net migration to the tens of thousands did not make sense.
The Liberal Democrat leader called for a more flexible approach to student visas to encourage bright youngsters from around the world to study in British universities.
His call for foreign students to be excluded from net immigration statistics echoed a demand from Tory former deputy prime minister Lord Heseltine for a change in approach.
Mr Clegg, speaking during a visit to India, said: "I actually agree with Michael Heseltine ... I also think the student numbers should be taken out of the net immigration figures.
"And I've also been very explicit that I think a net immigration target, which is pursued by the Conservative Party, makes absolutely no sense at all because you could have a million people leave, a million people come in and you've met your target of zero. It doesn't make any sense."
He said the immigration policy needed to be "tough where it needs to be tough, but smart where it needs to be smart".
He told the BBC he wanted students studying science or technology subjects to be given the right to look for work experience in the UK after graduating.
Mr Clegg also raised the prospect of changes to the cap on medical students and the visas for intra-company transfers (ICTs).
"This is the 21st century world where we want to attract the very bright entrepreneurs, students and graduates who I've met here in India today," he said.
"That's why, for instance, I believe we need to make a further change - and I'll be arguing for this in Government now, to give Indian students who've got qualifications in British universities - who are graduating in Stem subjects - science, technology, engineering, manufacturing - to give them the right, for a short period of time, to do work experience before they decide ... what to do next.
"So we don't just send them packing back home when we might actually want them to find their feet and provide input into the British economy.
"I think we need to look again at the numerical cap that exists on medical and dental students in British medical and dental schools.
"I think we need to look at a further change in the way in which companies can use so called ICT visas. These are visas where big multinational companies can move people from one location to another. I think they're too restrictive at the moment.
"It means that if your ICT visa is exhausted after 12 months, you've got to leave for a whole 12 months before you can come back again.
"That might not suit IT companies, financial services companies and others that ... have to be able to move people around the world.
"So, in short, let's have a tough but smart immigration policy, and that is something I've been pursuing in Government and have certainly been discussing here in India."
Lord Heseltine told BBC Radio 4's Today programme: "There's no question about abandoning the immigration target or of the need to have very rigorous controls.
"The thing got out of control under the last Labour government and this Government is doing its best to try to regain the borders.
"But I think that students are really not what people perceive as immigrants.
"Students come here to our universities, which are world-class - if they weren't world-class they wouldn't come here.
"So, you have got two huge assets: one is the prestige of Britain's universities and the ambassadorial role which students who graduate here take with them out into the world wherever they go after graduation; and then you have got the huge financial stability that foreign students bring to the universities in this country, enabling them to maintain their standards of excellence."
The intervention follows the publication of a report suggesting overseas students should be removed from immigration targets.
An opinion poll suggested that the British public does not see international students as immigrants and are opposed to attempts to reduce their number in a bid to lower net immigration.
The study was carried out by the British Future think tank and Universities UK, the representative organisation of the country's universities.
An ICM poll of 2,111 people found just over one in five (22%) class overseas students as immigrants, and only the same amount would support a reduction in their numbers.
When people are told that students are part of the Government's immigration target, "the most common reaction is surprise and even bafflement that international students are classified as immigrants at all," the report found.
Almost six out of 10 (59%) people say the Government should not reduce the number of international students, even if it makes it harder to reduce immigration numbers. The figure was even higher for Conservative voters, at 66%.
Meanwhile three in four (75%) are in favour of allowing them to stay on and work after they finish their degree, with support rising to 81% for Tory voters.
And 60% think international students bring money into the local economy, compared to just 12% who think they are a net drain.
Steve Ballinger, director of communications for British Future, said: "It is true that people in Britain are concerned about immigration.
"What they're not worried about are international students coming here to study at our universities. The vast majority don't see international students as immigrants at all."
Professor Sir Christopher Snowden, president of Universities UK, claimed the "current one-size-fits-all" approach to immigration must be changed.
"Although the UK remains one of the most attractive destinations in the world for international students, it is our competitor countries that are seeing large rises in international student numbers," he said.
"With international students being caught up in efforts to bear down on immigration, there is a perception internationally that the UK is closed for business and does not welcome students."
But Migration Watch UK's chairman Sir Andrew Green said: "Nobody is against genuine students who return home but Lord Heseltine has not realised that only one third of non-EU students actually do so.
"The student route has become a massive hole in our immigration system.
"That is why the Government must stick to their guns on this matter."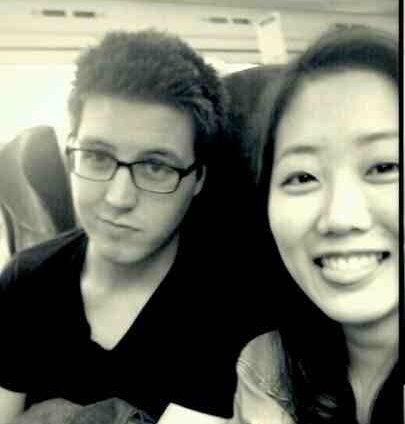 We Are International Campaign