The skies over the Gaza Strip were calm on Wednesday after a ceasefire was finally agreed between Israel and the Palestinians, ending the seven-week conflict.
Thousands took to the devastated streets to celebrate the end of hostilities, after 2139 people - most of them civilians, including more than 490 children - were killed in the enclave. Seventy Israelis have also been killed, mostly soldiers.
Young boys waved guns in the air to fireworks - not airstrikes - lighting up the Palestinian skies, as both sides declared the open-ended ceasefire a victory.
The Palestinian president, Mahmoud Abbas, hailed the agreement as a chance to "build a new nation and end the occupation", before thanking Egypt, Qatar and the US for their roles in brokering the agreement made during indirect talks in Cairo.
Hamas's exiled deputy leader, Moussa Abu Marzouk, said the agreement was a "victory for the resistance".
For Israel, the mood was more somber as Prime Minister Benjamin Netanyahu shared they would continue the talks, and honor the ceasefire, as long as the talks would encompass a "total end to terror attacks."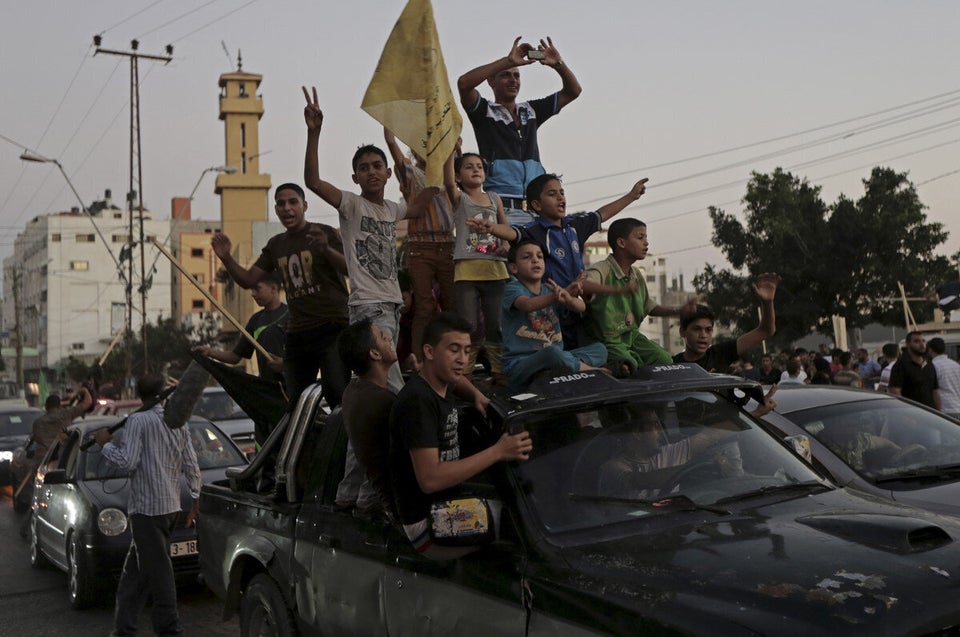 Palestinians celebrate the truce between Hamas and Israel
Israeli and Palestinian negotiators have been working on the ceasefire deal through indirect talks in Cairo over recent weeks.
As part of the deal, both sides have agreed to address more complex issues dividing them - including the release of Palestinian prisoners and Gaza's demands for a sea port - via further indirect talks starting within a month.