This incredible video might look like a scene out of the new Star Wars film but in actual fact it's the stunning Lake Powell in Colorado.
You can thank Christian Yellott who took his Honda AquaTrax F-12X jet ski, a nice shiny GoPro HERO3+ Black Edition and decided to get lost in some of the inlets that are scattered all around the lake.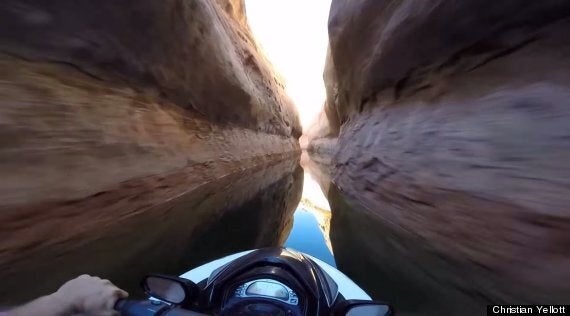 The water is so still that at times it's difficult to tell where the water ends and the walls begin making Christian's job all the harder.
The results though speak for themselves as not only can we not wait for the next Star Wars film but we're also seriously thinking about taking a trip to Colorado.