In a display of people power at its very finest, quick-thinking commuters freed a schoolgirl who had become trapped beneath a tram by rallying together to tip the carriage.
Dramatic scenes unfolded in Dublin's city centre on Tuesday morning after the young girl's leg got stuck between the carriage and the pavement - reportedly dragging her under the vehicle for around 50 yards.
The driver then managed to bring the tram to a complete stop before dozens of passengers jumped out the emergency exit to help free her, local reports said.
In the video, the girl can be heard screaming in agony as one passerby is heard urging others to call for the fire brigade before the crowd unites to release the terrified girl.
"We all just ran around to see what was happening. Then we realised she was stuck and everyone got together and pushed it to free her.
"The young girl was in shock. She tried to stand up and a woman told her to sit down.
"You could hear her screaming as well. It was terrible."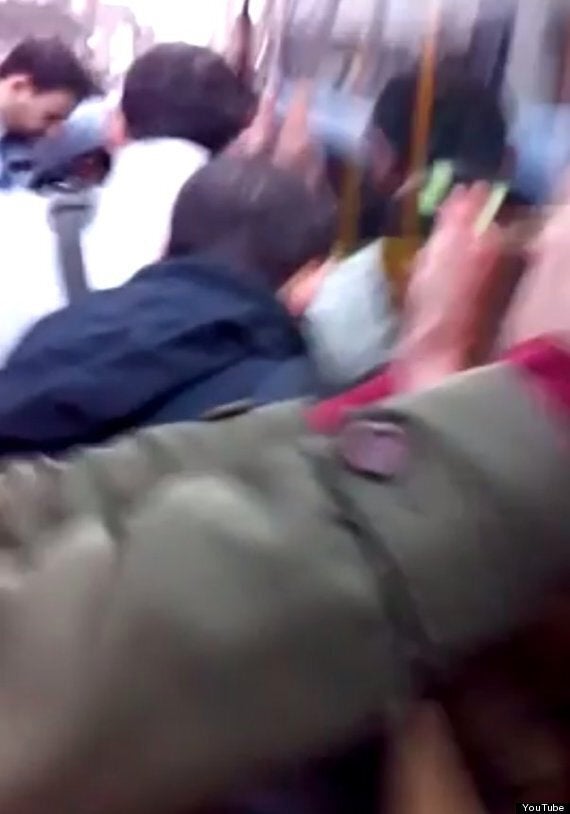 Passengers shove the tram carriage
The incident brings to mind the incredible moment railway passengers and staff freed a man who had become trapped under a train in Australia, earlier this month.
The man was boarding a rush hour train at Stirling station near Perth, Western Australia when he slipped and one leg became wedged in the gap.
Extraordinary footage from the station and given to ABC news shows dozens of passengers pushing against the train to give the man enough leeway to free himself.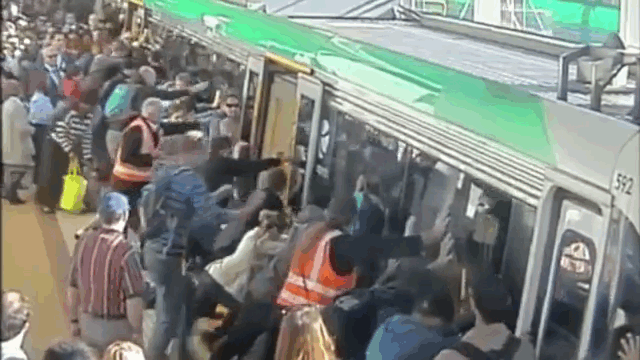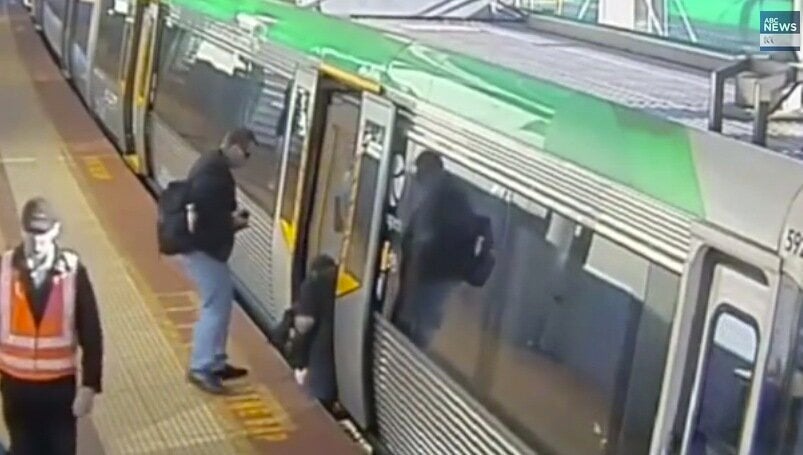 Commuters help passenger stuck under train
Popular in the Community