Chelsea had previously stripped off for shower-based sketches starring Conan O'Brien and Sandra Bullock, but for her last ever 'Chelsea Lately Staff Showers' scene she roped in fellow talk show host Ellen DeGeneres.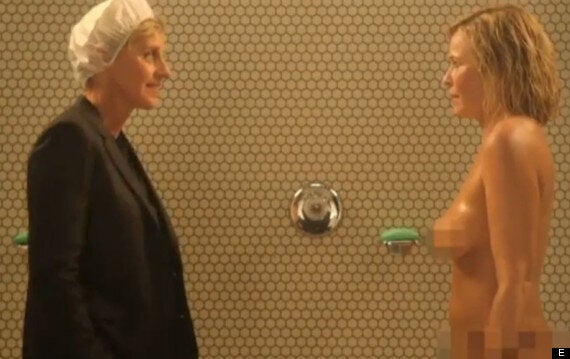 Chelsea Handler and Ellen DeGeneres
During the sketch, Ellen, dressed in a pinstripe blazer and a shower cap, is seen interrupting Chelsea's shower, to quiz her about why she'd never been a guest on 'Chelsea Lately' during its seven-year run on E!, joking: "Is it because I'm a lesbian?"
The presenter then replied, in her trademark deadpan style, that she wasn't even aware Ellen was a lesbian, claiming she actually thought she was married to fellow E! presenter Ryan Seacrest.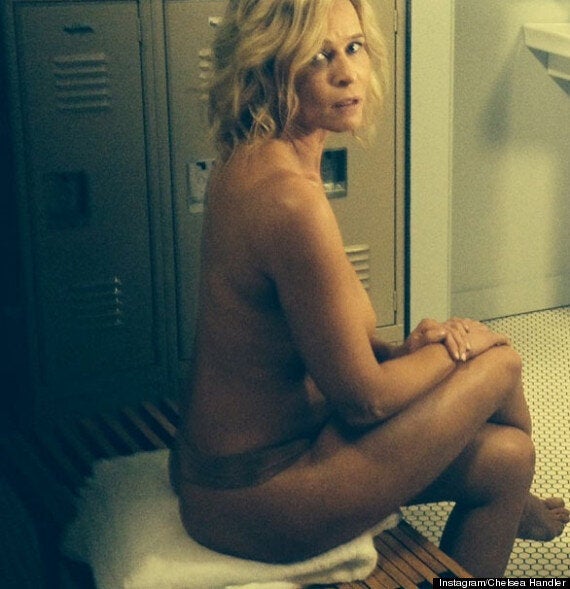 Chelsea teased the sketch on her Instagram page two weeks ago, with the caption: "I'm a Kardashian"
Ellen wasn't the only big name who starred in the live finale of 'Chelsea Lately', with Miley Cyrus and Chelsea's BFF Jennifer Aniston also putting in appearances for the last ever episode.
Chelsea is set to debut her new show in 2016, which will air on Netflix. She's said in the past that she's fed up of talking about Justin Bieber and the Kardashians, so her new talk show will mix world news and politics, as well as comment on celebrity culture.
She said in a statement: "I'm more excited than I've been in awhile, and the team at Netflix is the most forward thinking, alert group I've sat down with in ages. No offense to the Shahs of Sunset."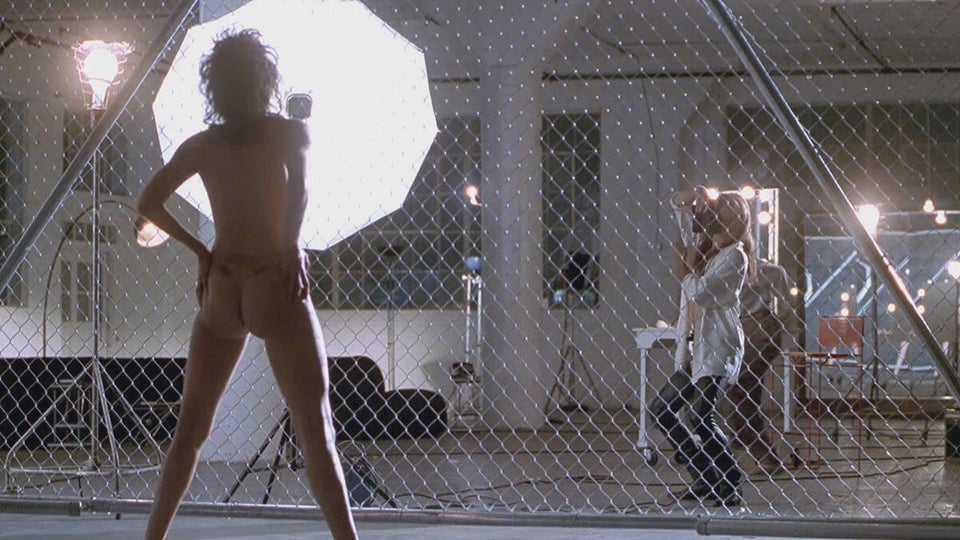 Stars Who Got Naked On Screen