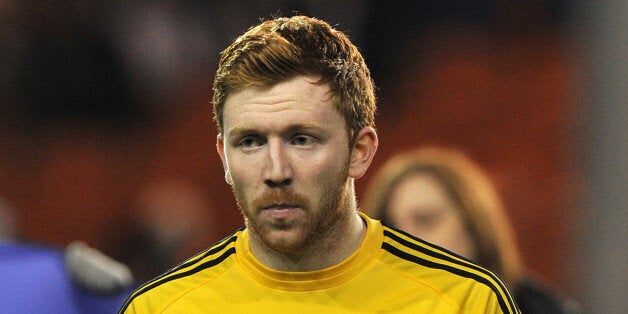 A former Manchester United goalkeeper has been convicted of assaulting a rival player after having his beard repeatedly pulled.
Cliftonville stopper Conor Devlin knocked out Glentoran's Jim O'Hanlon with a single punch, Belfast Magistrates' Court heard.
O'Hanlon was told to stop tugging Devlin's beard in a nightclub in Belfast's Odyssey Complex and excused it as "friendly banter", the BBC reported.
Devlin was fined £400 and ordered to pay a further £400 in compensation.
"I didn't feel as if there was any aggression being shown or anything that would lead to what happened," O'Hanlon said.
"I don't remember anything else from that night - the next thing I remember was waking up in hospital. I was covered in blood and had injuries to the eye and mouth."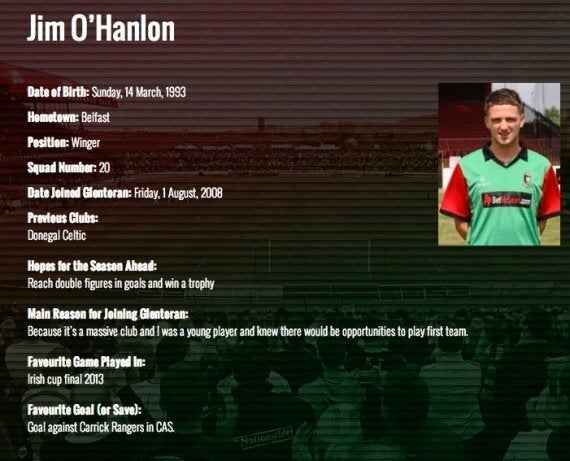 O'Hanlon's profile, as it appears on the Glentoran website
CCTV footage was played in the court, where Devlin claimed O'Hanlon was being "boisterous and erratic".
"All of a sudden Mr O'Hanlon approached me and went straight for my facial hair," Devlin said. "He forcibly grabbed my beard and tugged it."
"The last occasion was totally different, he seemed most aggressive and grabbed with two hands."
Related