A crew member with the cult TV show Cops has been shot dead by police while filming officers trying to foil a robbery in Nebraska.
Sound operator Bryce Dion, 38, was riding along with Omaha police when officers were called to tackle an armed robber at a Wendy's fast-food restaurant.
In the chaotic scenes that unfolded, Dion was struck by "friendly fire" from one of the officers, a bullet slipping past his bulletproof vest and killing him, Omaha Police Chief Todd Schmaderer said Wednesday.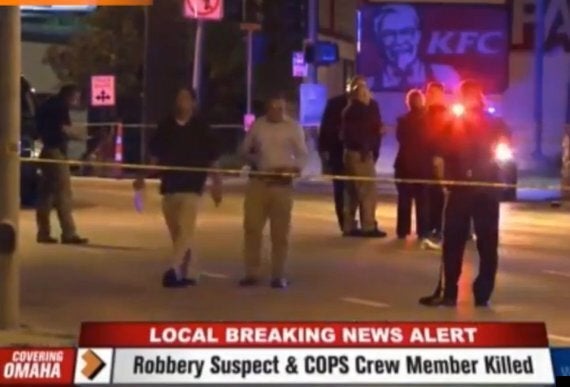 The robbery suspect was also killed. The weapon he was carrying turned out to be a pellet gun that fired plastic bullets, though it looked and sounded so real that both witnesses and officers were fooled, Schmaderer said.
Dion is the first crew member of the long-running TV show, which has been on screens since in 1989 and is known for its "Bad Boys" theme song, to be killed while filming police in action.
The incident highlighted concerns about whether TV cameras influence the behaviour of police by encouraging showboating. But some experts and officers believe TV crews increase accountability.
Schmaderer bristled at the suggestion that his officers had been"showing off for the cameras," calling it "absolutely ridiculous".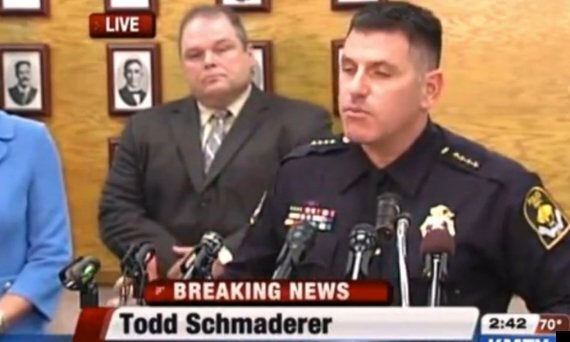 Omaha Police Chief Todd Schmaderer
"This was a very harrowing situation," he said.
Defending the actions of police, Schmaderer said his officers responded properly.
"My concern with my officers is that they are taking this very hard. Bryce was their friend," he said.
"This is as if we lost one of our own. That is the grieving process we're going through right now."
In June, Schmaderer explained that he wanted Cops to film his department in action to improve relations with community members and put "the professionalism of our officers on display for the city and the world to see," according to the Omaha World-Herald.
Schmaderer told reporters that police and prosecutors have reviewed the "Cops" video of Tuesday's shooting and found that the officers "had no choice" but to open fire, though a grand jury will still be tasked with investigating.
"Personally, I will live with this forever," Schmaderer said. "If I'd have known that this would happen, of course, I wouldn't have done it."
Langley Productions President John Langley and Executive Producer Morgan Langley described Dion as talented — "one of our best" — who had worked for the show for seven years.
"He did something that he loved and was passionate about," Morgan Langley said. "We've been very fortunate over the years; we've never had an incident like this. Now we're dealing with it, and it's a very sad day for us."