Conservative Douglas Carswell has sensationally defected to Ukip. The Clacton MP made the surprise announcement alongside Nigel Farage at a press conference in Westminster on Thursday morning.
Carswell, 43, also said he would resign from the Commons and trigger a by-election in order to seek re-election to parliament as a Ukip candidate.
He said it would have been easier for him to "muddle along" as a Tory backbencher until next May, but he wanted to do the "honourable" thing.
"As someone who's always answered directly to the independent-minded people of Essex, there is only one honourable thing for me to do," he said. "I must seek permission from my boss, the people of Clacton. I will now resign from Parliament and stand for Ukip in the by-election that now follows."
Carswell won a 12,068 majority in 2010. If he is successful in holding on to his seat he will become Ukip's first ever elected MP. In 2008 Castle Point Tory MP Bob Spink defected to Ukip. He fought the 2010 election as an independent, but lost.
Carswell was first elected to parliament in 2005 and has been leading voice on the eurosceptic wing of the Tory party. His defection this morning was kept secret, with even Ukip press officers seemingly not aware of what was about to happen.
The story continues below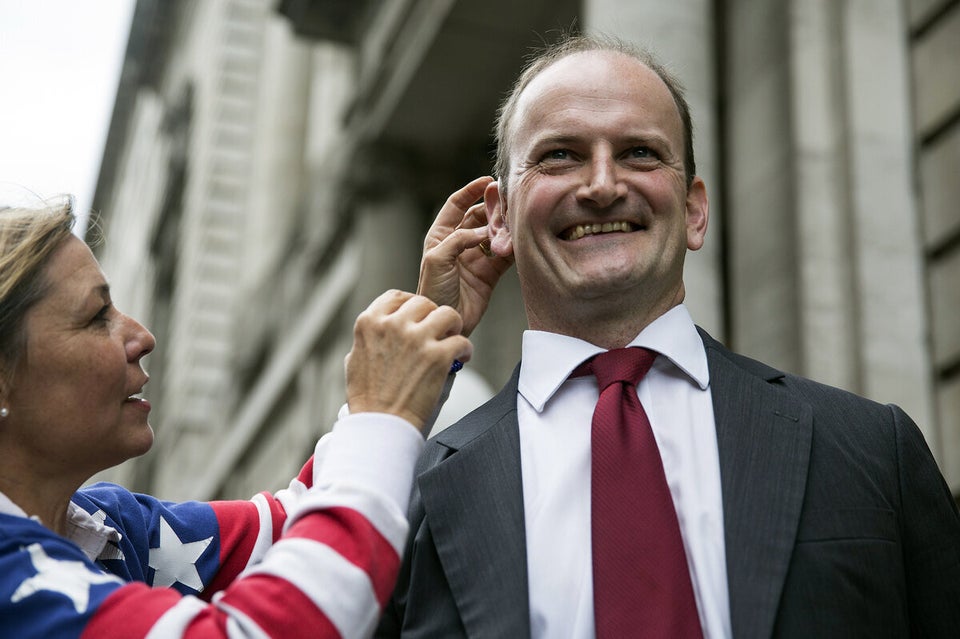 Carswell defects to UKIP
Carswell said while he thought David Cameron was a good man, the prime minister was "just not serious about the change we need", including his desire to leave the European Union.
"If I genuinely believed the Tory leadership were moving my way on this I would not be here. David Cameron has made up his mind, he wants to stay in. It's all about positioning for the election," he said.
"We need change. People have a right to expect a government which answerable to Parliament and a Parliament which accountable to people."
Turning to Farage at the press conference, Carswell said: "It's nice to have a leader with whom I agree. Farage replied: "It's early days."
In a statement, the Conservative Party said: "This is a regrettable and frankly counterproductive decision. As Douglas Carswell said, the only way to get a referendum on the EU is to return a majority Conservative government.
"The Conservative party will contest the forthcoming by-election vigorously to make sure the people in Clacton have a strong conservative voice in this parliament and the next."
Amid speculation that other Tories may follow Carswell to Ukip, Conservative Nadine Dorries MP insisted she was not one of them. "Only one party which can deliver on its promise is offering a referendum and that's the Conservative party," she said.
On Tuesday, Farage was selected as Ukip's candidate to fight the Kent seat of Thanet South. Speaking in Ramsgate after his selection, Farage said he believed Ukip could hold the balance of power after 2015.