Katie Price has hit out at Jane Poutney on Twitter, labelling her former pal - who had an affair with Katie's husband Kieran Hayler - a "w***e".
The former glamour model shared a picture of a card, which appears to have been sent by Jane for Katie and Kieran's wedding anniversary, on YouGossip, adding her own comment on the gift.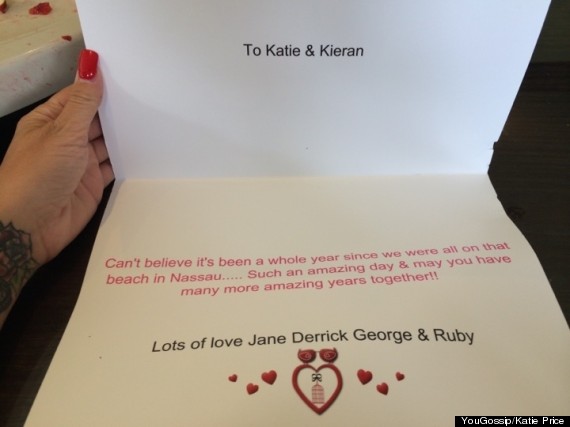 The card is signed from Jane, her husband Derrick and their children
"jane slut Poutney whore gave this to me and kieran a year after we got married knowing she was SHAGGING him! See how she played me too," Katie wrote. [sic]
Moments before, Katie shared a snap of what appears to be the front of the card, which shows two gingerbread people with Katie and Kieran's names iced on them.
The first post featured a caption which saw Katie label Jame a "home wrecker" and "unloyal friend".
While Katie initially announced that she was planning to divorce Kieran in April, she has since changed her mind and welcomed Kieran back into her life.
The couple are now thought to be living together again following the birth of Katie's fifth child, their second together, in early August.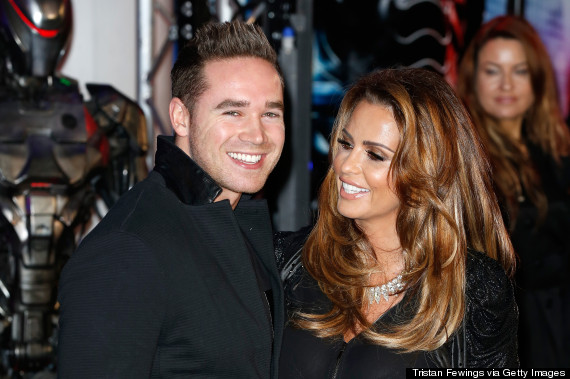 Katie and Kieran
However, she's clearly not ready to forgive Jane and this isn't the first time she's lashed out at her former pal.
Just days before giving birth, Katie revealed that she still thinks about Kieran's affair, admitting that she has CCTV footage of one of his romps with Jane.
"Kieran doesn't like it when I bring it up because he feels disgusted," she said.
LIKE US ON FACEBOOK | FOLLOW US ON TWITTER