But that's not to say the mysteries end there.
Apple fan sites are reporting that the company is building an enormous, three-storey high structure at the site of the announcement -- and no one knows why. And here it is: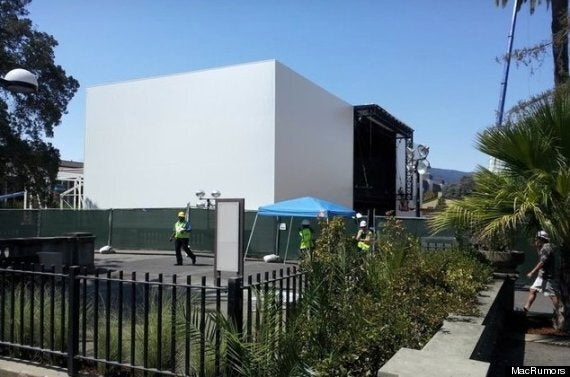 The building is entirely white except for the stage, but looks like a festival scale music venue. It's being built at the Flint Center for the Performing Arts, where the Apple event will be held, on the campus of De Anza College.
The structure is apparently swarming with security, with the officials at the college saying merely "we are not at liberty to discuss that due to client wishes".
Incidentally, the Flint Center (which is much larger than the venues Apple usually uses) was the same place that Steve Jobs unveiled the Mac 30 years ago.
It's possible the venue could be used for some high-tech demos of its new phone or wearable, or just for a concert by new Apple exec Dr Dre. We shall see for ourselves in about two weeks.