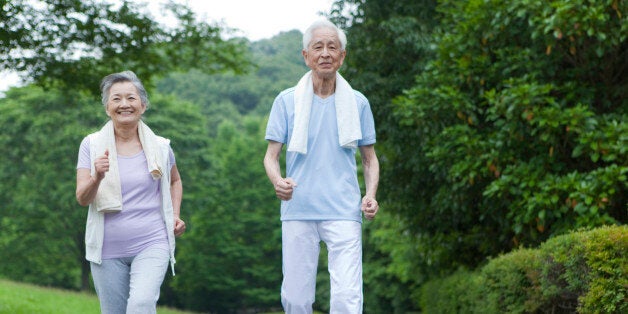 While cancer diagnosis and treatment can leave you feeling depressed, fatigued and unable to face the world, recent research has revealed that keeping active and walking just one mile a day could greatly improve cancer survival rates.
Walking for a mile at a moderate pace of around 3mph, or walking for 20 minutes a day could reduce breast cancer patients risk of dying from the disease by 40% while those with prostate cancer could reduce their risk by 30%, according to new calculations by Walking for Health, run by Macmillan Cancer Support and the Ramblers.
The estimates have been based on guidelines from the chief medical officer of 150 minutes of moderate intensity physical activity a week, For walking this must be "brisk" or "fast" walking, typically 3mph or faster.
Side effects such as swelling around the arm, anxiety, depression, fatigue, impaired mobility and weight changes can be lessened by doing exercise, the Macmillan Cancer Support states. Despite these potential benefits estimates suggest that currently 1.6 million of the two million people living with cancer in the UK are not active at recommended levels, they added.
Ciaran Devane, chief executive of Macmillan Cancer Support and HuffPost UK Blogger, said: "We cannot continue to turn a blind eye to what is a very simple and obvious solution. Physical activity is a wonder drug and health care professionals must prescribe physical activity, such as walking, as a standard part of cancer recovery."
Benedict Southworth, chief executive of the Ramblers, said: "The benefits of walking are numerous. It is increasingly clear that walking even short distances regularly can make the world of difference for those recovering from and managing cancer or other serious health conditions."