Reports in the US claim the 81-year-old is resting comfortably in a medically induced coma, which doctors expect to bring her out of at the weekend.
The comic was undergoing an endoscopy on her vocal chords at a clinic in Manhattan when she reportedly stopped breathing.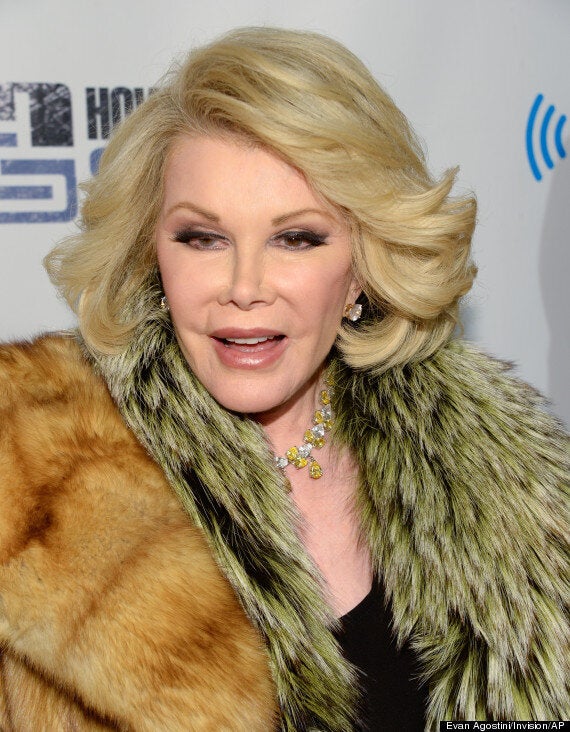 She was rushed to the Mount Sinai Hospital in New York where doctors said they would be giving an update on her condition when it becomes available.
Sid Dinsay, a spokesperson for the hospital, said yesterday: "This morning, Joan Rivers was taken to the Mount Sinai Hospital in New York, where she is being attended to.
"Her family wants to thank everybody for their outpouring of love and support. We will provide an update on her condition as it becomes available."
Entertainment journalist Ken Baker, who works on the E! News channel that airs Joan's 'Fashion Police' show took to Twitter to confirm she was in a "stable condition".
He tweeted: "Our own lovely living legend Joan Rivers is in stable condition at Mt Sinai hospital ..#LiveFromE".
Her daughter Melissa, 46, and grandson Cooper, 13 rushed to the hospital to be by her side.
Meanwhile, an NYPD spokesman confirmed an emergency call had been made from an address in East 93rd Street, Yorkville where there is an outpatient centre.
Despite Joan's apparent improvement, sources claim she was unconscious.
A family friend told the New York Daily News: "We are scared. This is not looking good. No big medical decisions will be made until [daughter] Melissa arrives."
Video footage shows the veteran comedian being quizzed by a journalist about the mounting death toll in Gaza, and she was typically candid with her response.
Joan replies: "The dead? You deserve to be dead. You started it. Don't you dare make me feel sad about that."
She's then reminded that 2000 civilians had been killed, but the 'Fashion Police' host does not back down, adding: "Tell that to the people in Hiroshima. When you declare war, you declare war. They started it."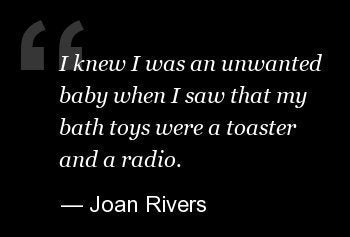 Joan Rivers: Her 81 Best Quotes And Quips