A European arrest warrant has been issued for the parents of a five-year-old British boy with a brain tumour who was removed from hospital against medical advice, police have revealed.
The news marks a step up in the international hunt for the family of Ashya King, who took him from Southampton General Hospital on Thursday afternoon.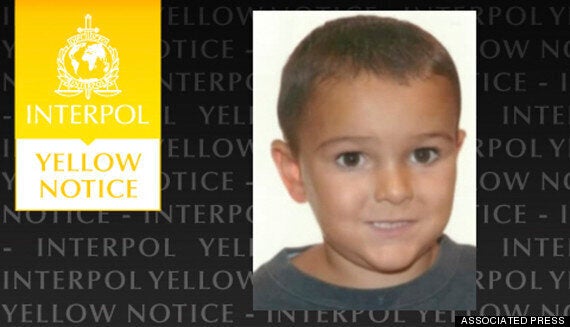 Ashya King: Interpol has sent out a missing persons alert
Police believe his parents Brett King, 51, and Naghemeh King, 45, could have taken him to Spain, where they have an apartment, after boarding a ferry to France.
Speaking outside Hampshire Constabulary's headquarters, assistant chief constable Chris Shead said: "I can confirm we have obtained a European arrest warrant. What that will do is, when we find Ashya and his family, it will allow us to talk to his parents about what happened."
Shead said the arrest warrant was based around "neglect" but that it did not necessarily mean the parents will be mean charged with that offence when they are found.
"It purely gives us the power to arrest and then we'll be able to speak to them," he said.
Asked if he thought the parents were deliberately hiding from UK police, Shead said he didn't know, but the couple may think removing Ashya was "in his best interests" in stark contrast to medical advice which suggests there is a "shrinking window" to find him.
"Clearly we need to find out what their motive is in taking Ashya," Shead said. Ashya King, who has a brain tumour
He issued a plea to Ashya's parents, stressing that he needs specialist care which police do not believe his parents can give.
The connection to charge the pumps for Ashya's feeding machine can only be found in medical facilities, not in regular wall sockets, Shead explained.
"Please do not be tempted to think that you can deliver that care yourself," he implored the Kings.
He also asked any medical professionals in Spain or France who have assisted the parents to make contact with UK police.
Interpol has now issued a missing person's alert to each of its 190 member countries.
Southampton General Hospital reported Ashya missing at 8.35pm on Thursday, more than six hours after he was taken by his parents, who are Jehova's Witnesses.
Jehovah's Witnesses refuse blood transfusions on religious grounds, but a spokesman for the Office of Public Information for Jehovah's Witnesses told The Press Association there was "absolutely no indication" that the decision to take Ashya was motivated by their religious beliefs.