It's been a frenetic day in the back and forth debate surrounding the looming referendum on Scottish independence, so here's a little round-up for you.
Sunday didn't get off to the best of starts for the 'Yes' camp with a poll finding 44% of people from across Britain do not believe there should be a currency union in the event of independence.

A total of 22% welcomed sharing the pound while the remainder said they were not sure.
However, the figures for Scotland revealed 60% of those polled were in support of a currency union, 21% were opposed and 19% did not know.
A spokesman for Yes Scotland said: "Previous polling showed that over 70% of people in the rest of the UK would want to share the pound with an independent Scotland, and of course Westminster can't stop Scotland using the pound - as Alistair Darling admitted in last week's TV debate."
Then news broke of one person with rather more resting on the vote than most...
Yup, that's right. EIGHT HUNDRED THOUSAND POUNDS - the largest amount ever staked on a political event.
According to William Hill who took the bet: "The client is a middle aged gentleman who is not Scottish and does not have a vote in the referendum."
Early in the afternoon the war of words between the two sides began to escalate with Better Together accusing the 'Yes' campaign of turning 'sinister'.
This all stemmed from an attack on Labour MP Jim Murphy who was pelted with eggs and said he had been threatened with violence during his 100 Towns in 100 Days tour.
Of course no one was blaming Salmond personally and the poor chap was forced to say a sentence more suited to a school playground live on TV.
He told Sky News' Murnaghan show. "I condemn any egg throwing or any intimidation from any side."
Who knows what else occurred...
We're fairly sure this didn't actually happen although there was apparently flashmob-singing (the horror!).
Meanwhile someone made this pretty bold and impressive statement on a Scottish hillside...
Then Ukip got involved saying they are to hold a pro-union rally just days ahead of the independence referendum, on the same day as Orange Order marches.
We're confused. Are Ukip pro or anti-union?
Then the 'Yes' campaign got a huge boost from a London-based health expert.
Allyson Pollock, professor of public health research and policy at Queen Mary University of London, said Scottish independence is the clearest way to defend and promote the principles of a public NHS.
She added that the the UK Government has "abolished the NHS in England as a universal service".
By mid-afternoon Salmond was once again back in the limelight this time rebuffing Treasury demands for Scottish ministers to withdraw their threat to renege on UK debt if they cannot secure a currency union.
Chief Secretary to the Treasury Danny Alexander wrote a presumably angry letter to the Scottish Government urging its ministers to roll back on its "bogus" debt threat.
Salmond stuck by his guns and said a resolute "certainly not".
Then the big guns of NATO got involved.
General Sir Richard Shirreff, who has just stepped down as Nato's deputy supreme allied commander Europe, said the SNP's plan is "amateurish" and that Scotland's future in Nato is "uncertain" if it leaves the UK and expels nuclear weapons from the Clyde.
His comments, in a letter sent to Sunday newspapers, were echoed by former Nato secretary general Lord Robertson, who said and anti-nuclear Scotland "would have the door slammed in its face" by Nato.
But the SNP, apparently unable to come up wit it's own insults, described current UK defence policy as "dangerous and amateurish".
They argued it has wasted billions of pounds on nuclear weapons while sending under-equipped troops to fight "an illegal war".
Later in the day came some mixed economic news from the Centre for Economics and Business Research (CEBR).
They reckon Scotland would incur a £2.4 billion start-up bill but these costs are likely to be recouped through simplification and significant savings on areas such as defence.
Less optimistic was its assessment that Scotland faces a further £2 billion bill if it has to set up a new currency in the event Westminster delivers on its pledge to veto a currency union.
Finally (so far) Better Together came out with their Sunday trump card claiming independence would put a million jobs at risk.
Story continues after slideshow...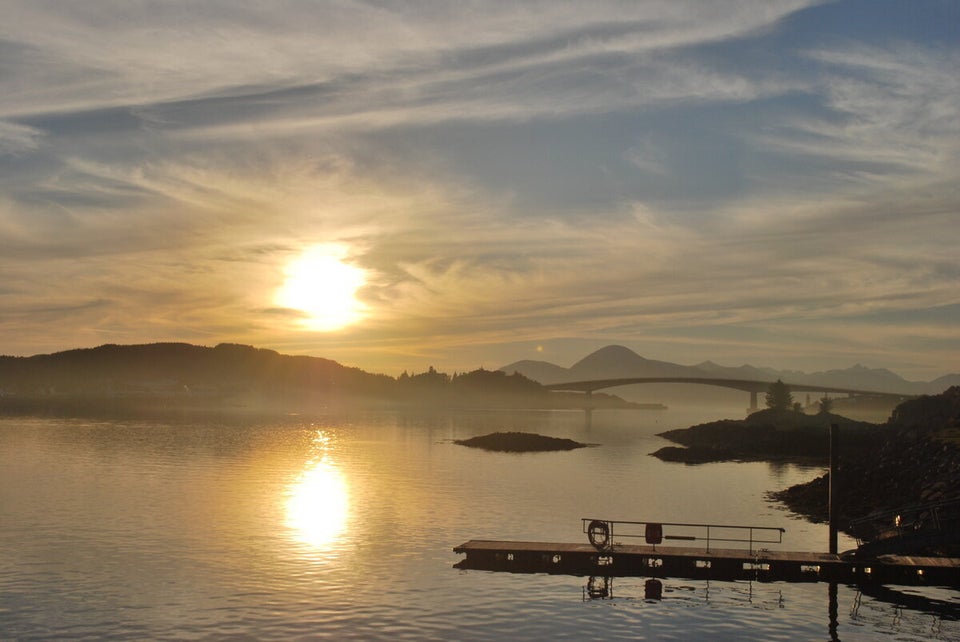 Travel Zen: Scotland
Campaign chairman Alistair Darling also said he will launch a new poster campaign in Greenock tomorrow featuring Scots who are saying "no thanks" to independence.
He said: "This is a risk we don't need to take. We can have the best of both worlds for Scotland within the UK. That means more powers for Scotland without taking on all the risks of independence.
"That's why we should say no thanks to independence on September 18."