You might think the one good thing about being tucked away in the 'Celebrity Big Brother' house with no mobile phones, no Internet access and only Gary Busey for company is that you wouldn't have to sit through the innumerable Ice Bucket Challenge videos we've been bombarded with for the past month.
However, this is clearly not the case, after Big Brother revealed to the housemates on Tuesday afternoon that one of them would be taking part in the challenge, which sees people drenching themselves in freezing cold water in the name of charity.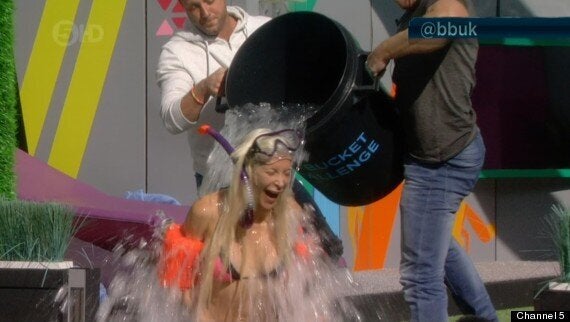 Frenchy takes on the Ice Bucket Challenge
An online poll saw 'CBB' fans choose Frenchy as the housemate they wanted to see undertake the challenge, with Big Brother saying they would be donating £1000 to charity if she accepted.
Clearly not fazed by the freezing cold water, she donned a pink bikini and headed into the garden to be soaked in a bucket of ice by James Jordan and Ricci Guarnaccio.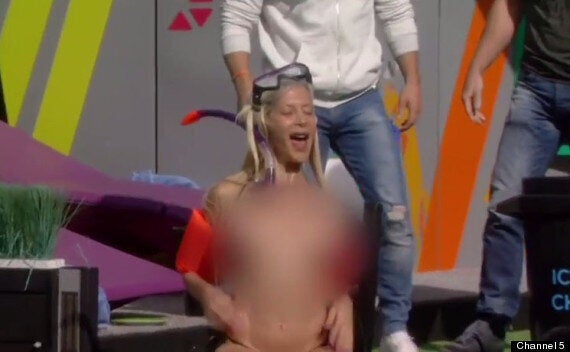 In a move none of us saw coming, Frenchy lifts up her bikini
True to form, the exhibitonist reality star couldn't resist the chance to flash her boobs - for what must be the hundredth time since she entered the house - lifting up her bikini top to give the cameras an eyeful.
Of course, the thing with the Ice Bucket Challenge is that it's then followed by a nomination, so Frenchy picked former 'TOWIE' star Lauren Goodger to undertake the challenge next.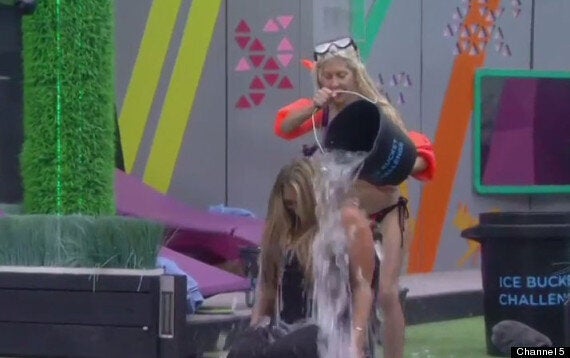 Tune in on Wednesday night at 9pm on Channel 5 to find out which of them is sent packing.