Daisy Lowe did the unthinkable on the red carpet at Tuesday night's GQ Men Of The Year Awards, and managed to show off even more flesh than Kim Kardashian.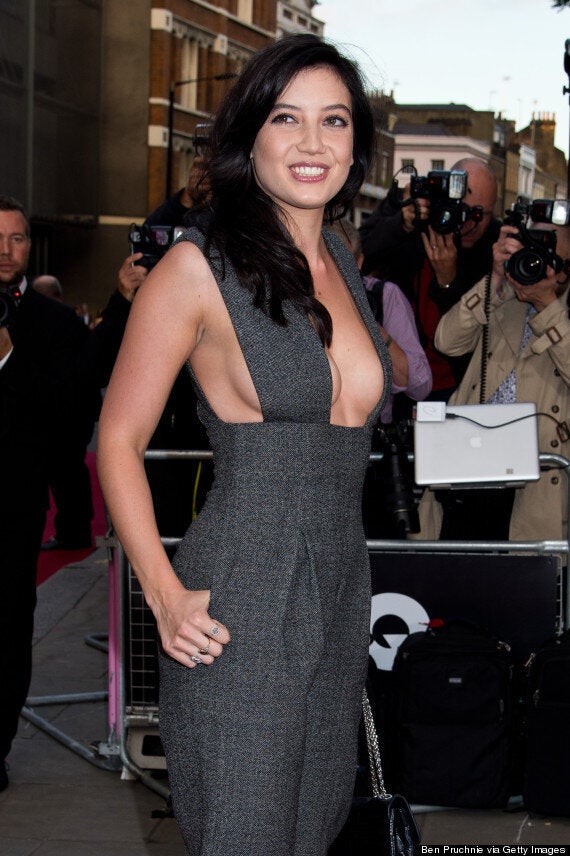 Daisy Lowe hits the red carpet at the GQ Men Of The Year Awards
Admittedly, a grey trouser suit might not sound like the most envelope-pushing wardrobe choice of all time, but even though from the back it might have looked like your everyday red carpet outfit, from the front Daisy was serving major cleavage.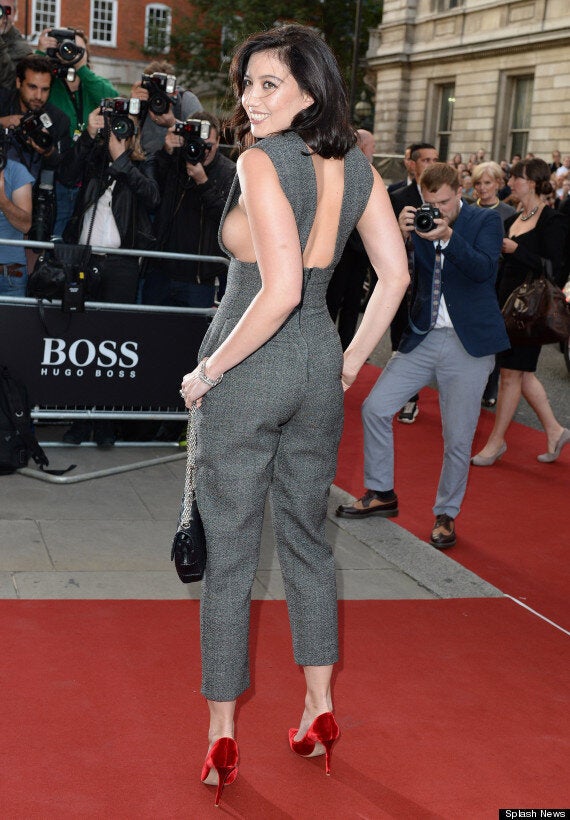 Daisy and her jumpsuit on Tuesday night
And it would seem we weren't the only ones captivated by Daisy's risqué jumpsuit, as Welsh star of 'The Hobbit' Luke Evans was pictured looking very pleased to see her indeed… although we're not sure it was her high heels he was so impressed by.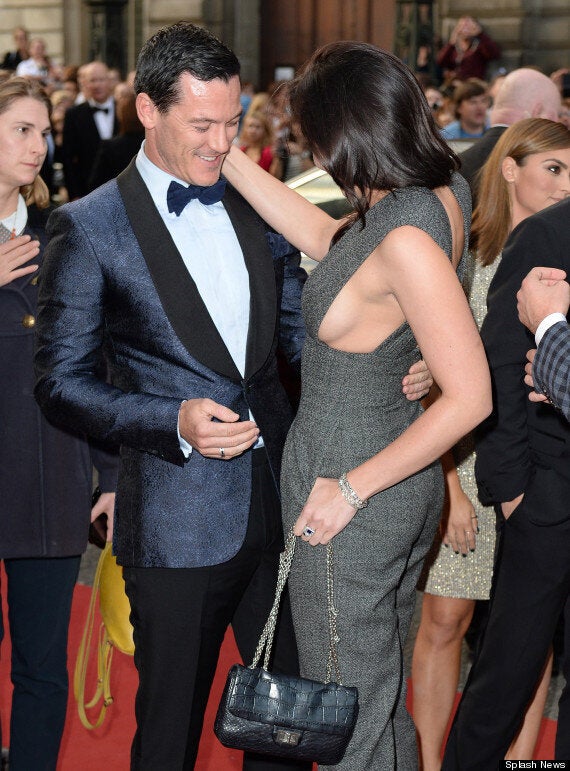 Her eyes aren't down there, Luke
And just when you thought it couldn't possibly be possible, Daisy later ended up showing us even more of herself, after accidentally splitting the front of her jumpsuit and flashing photographers a hint of her pants.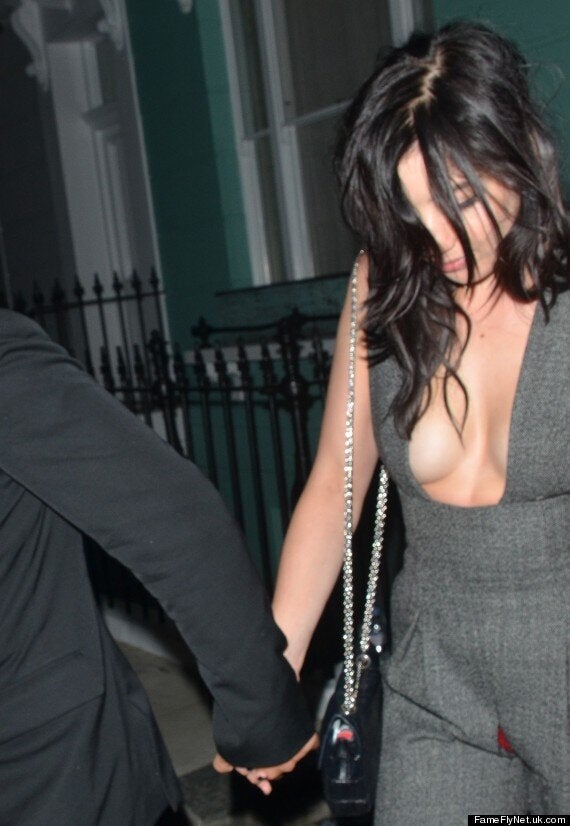 The GQ Awards might be a night to honour the men of the showbiz world, but last night it was really the women who stole the show.
More GQ Men Of The Year Awards:
As well as Kim - who bagged the 'Woman of the Year' award during the ceremony - and Daisy, female A-listers like Rita Ora, Cara Delevingne and Nicole Scherzinger all turned it out on the red carpet.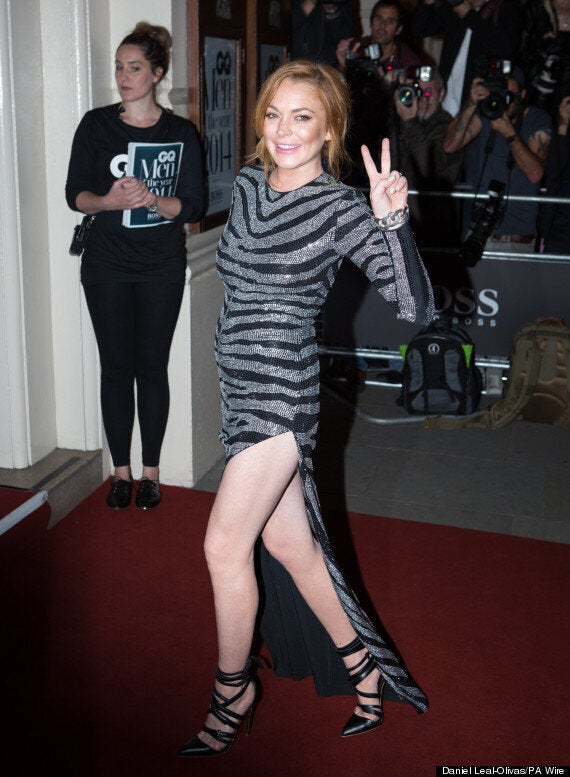 Lindsay Lohan channels her inner Spice Girl
Lindsay Lohan was also in attendance, looking fabulous in a glittering, animal print dress and throwing a peace sign to the camera like it was the mid-90s all over again.
Check out who else was there in our gallery below...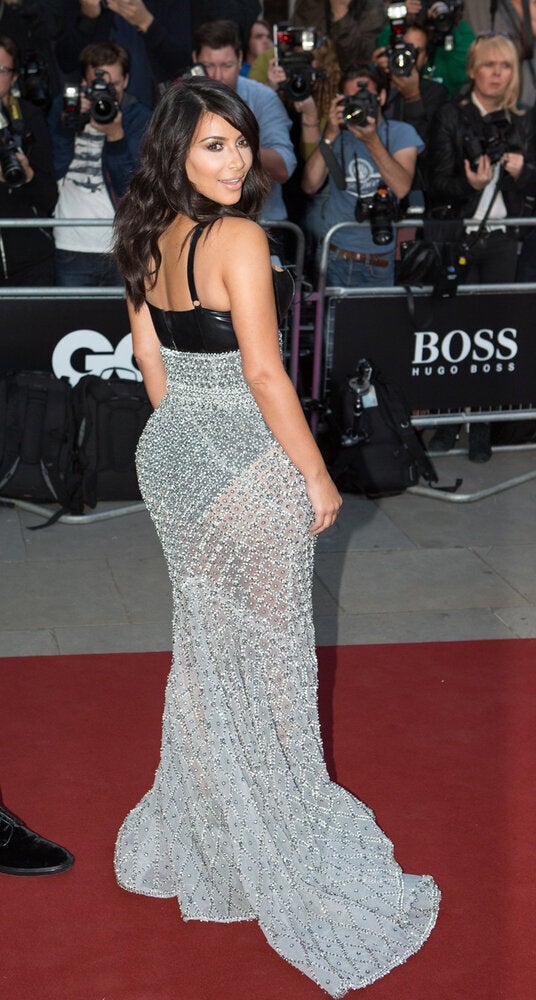 GQ Men Of The Year Awards 2014