The A-list elite turned out in force to walk the red carpet at the awards bash, which was held at the Royal Opera House.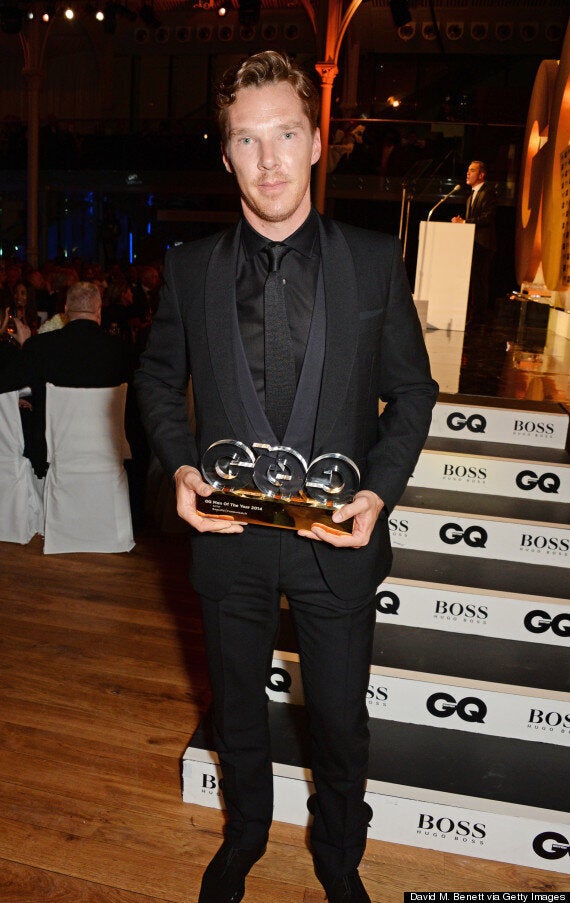 Benedict Cumberbatch with his award
While Daisy Lowe turned heads with her revealing fashion choice, Lindsay Lohan and Cara Delevingne were also among the best dressed female stars in attendance.
It was Kim Kardashian who got the most people talking though, arriving at the ceremony with her rapper husband Kanye West and turning heads in a revealing see-through dress.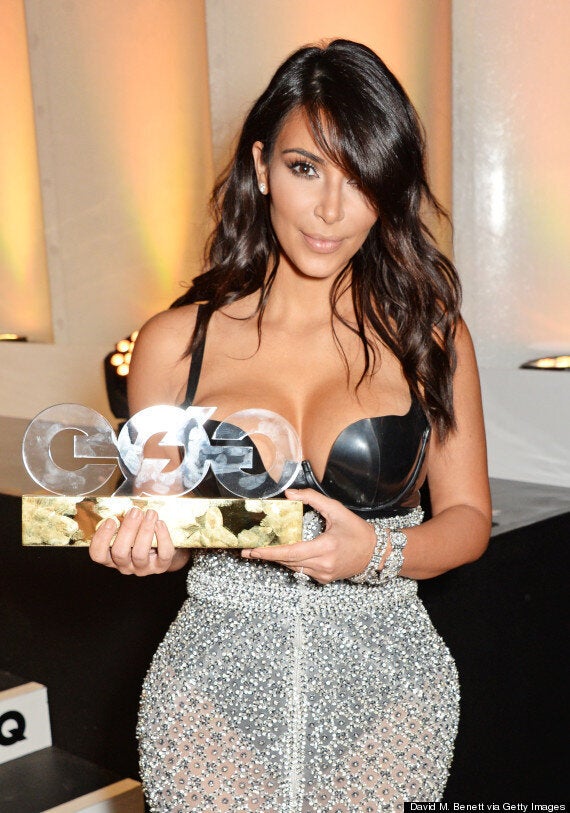 Kim Kardashian West with her GQ Woman Of The Year award
The reality star was also the only female winner on the night, scooping the Woman Of The Year prize, but she was quick to remind the crowds that she was now known as Kim Kardashian West after her introduction failed to recognise her married name.
Check out the full list of winners - which also includes famous names as varied as Iggy Pop and former Prime Minister Tony Blair - below…
See the full list of winners below...
Woman Of The Year - Kim Kardashian West
Hugo Boss Most Stylish Man - Douglas Booth
International Man - Jonah Hill
Vertu Breakthrough - Jamie Dornan
TV Personality - Peter Capaldi
Sportsman - Lewis Hamilton
Special Achievement - Paolo Nutini
Leading Man - Colin Firth
Humanitarian - Ringo Starr
Solo Artist - Pharrell Williams
Editor's Special - Liam Neeson
Designer - Christopher Bailey
Actor - Benedict Cumberbatch
Philanthropist - Tony Blair
Breakthrough Fashion Designers - Agi and Sam
Entrepreneur - Andre Balazs