Sony has unveiled its largest ever range of products including two powerful new smartphones which Sony claims will have two days of actual battery life.
The Z3 and the Z3 Compact are Sony's two new flagship smartphones. They're waterproof, can play the new HD audio format and will let you play your PS4 through the phone's screen or with a PlayStation 4 controller.
READ MORE: Sony Xperia Z3 + Z3 Compact First Impressions

READ MORE: Sony Smartwatch 3 First Impressions
Sony has also unveiled its first smart watch running Google's wearable operating system Android Wear. The touchscreen and water-resistant Smartwatch 3 can be removed from the strap letting you change the strap depending on your activity.
Sony Xperia Z3 and Z3 Compact Features:
The company has announced that the Z3 and the Z3 Compact will be two of the first smartphones to offer two days of battery life.
Now we know you've heard that before but this time Sony is being extremely confident about it. According to Sony execs this isn't two days under test conditions this is two days of texting, tweeting, sharing YouTube videos and playing games.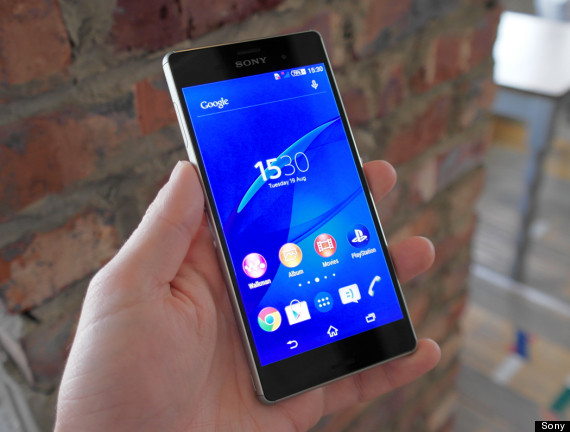 Despite this both the Z3 and the Z3 Compact will the company's most powerful handsets yet boasting a state-of-the-art quad-core 801 processor from Snapdragon.
Both phones do not feature a 2K display, instead opting for a significantly improved version of Sony's Full-HD display technology.
A company exec explained that they decided not to use 2K because it was 'very difficult for people to tell the difference' and that the battery consumption just wasn't worth the trade-off.
The Z3 now has the highest waterproof rating for any smartphone and comes with a new softer-edged version of Sony's 'Omnibalance' design.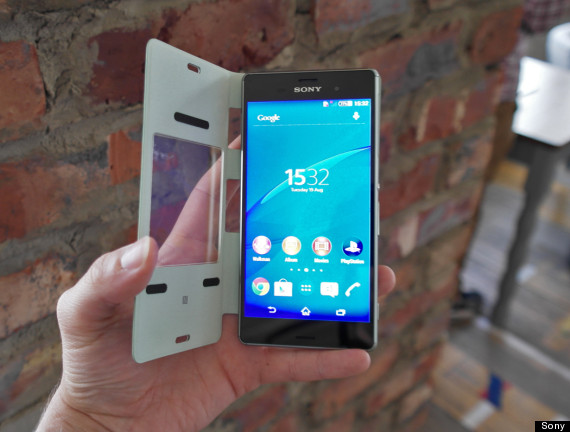 For the media lover there's plenty to be excited about as the Z3 and Z3 Compact can now play high resolution audio files, there's also support for micro-USB headphones and for those that don't have a library of high-res music Sony's also included a DSEE HX uprating engine which will boost your standard music to near-high resolution.
Other improvements on both phones includes the camera which remains at 20MP but now features a wider-angle 25mm lens for better imaging.
One of the unique new features for the Z3, Z3 Compact and the Z3 tablet is the ability to play PS4 games. Using the PlayStation app you'll be able to connect to your PS4 over WiFi and then either connect a PS4 controller or play using the screen.
It's important to note that aside from physical size and a difference in RAM, the Z3 and the Z3 Compact share exactly the same specs.
Smartwatch 3: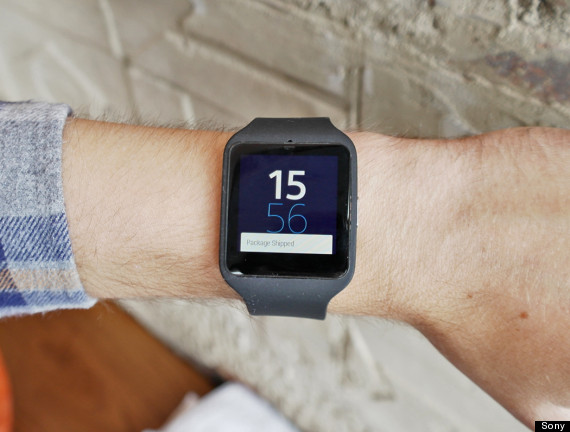 This is the latest smart watch from Sony and the company's first to be running Android Wear. Waterproof, the Smartwatch 3 can be popped out from the band and put into different straps.
It comes sporting the standard version of Android Wear along with a couple of unique apps which will allow remote control of Sony's detachable lenses and an app that'l let you control your smartphone's media functions.
Everything else...
Along with the Z3 and Z3 Compact the company announced it would be launching a new 8-inch Android tablet; the Sony Z3 Tablet Compact.
Despite having a convoluted name the tablet will launch sporting similar specs to its smartphone counterparts whilst becoming the thinnest waterproof tablet in the world.
Sony also announced it would be updating its fitness tracker with the new Smartband Talk. Boasting an always-on E-Ink display, the Smartband Talk will measure your activities, sleep and let you answer calls thanks to built-in mic and speaker.